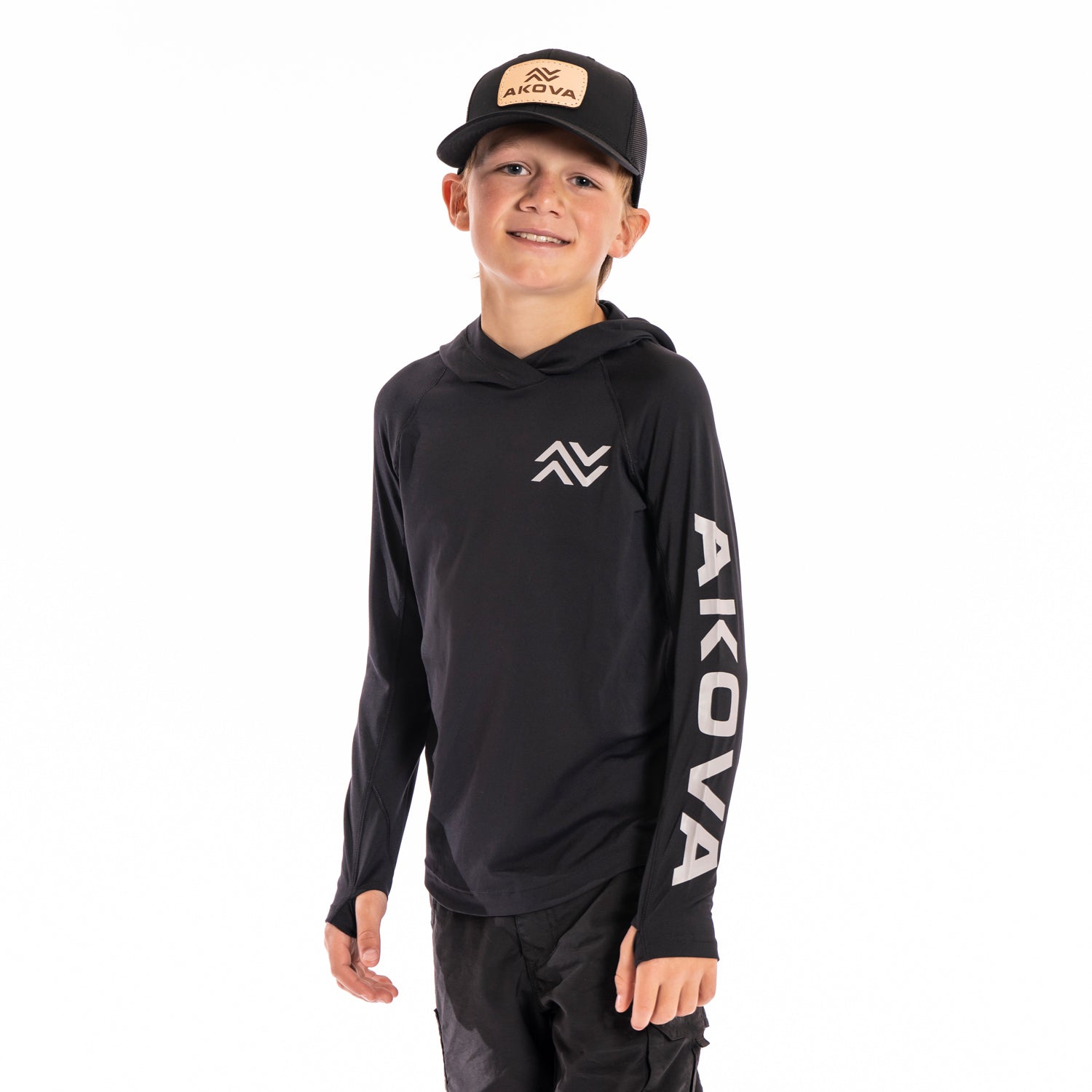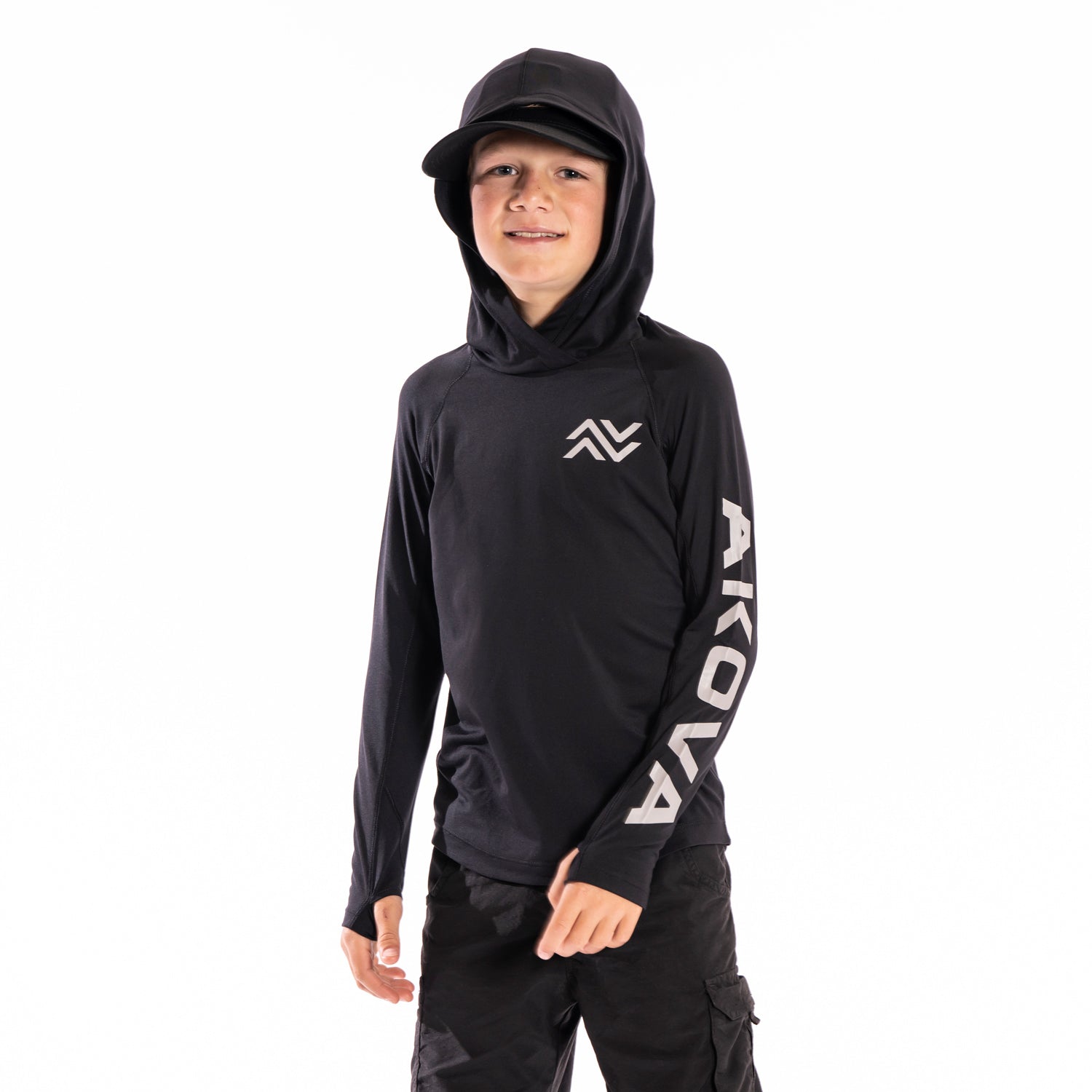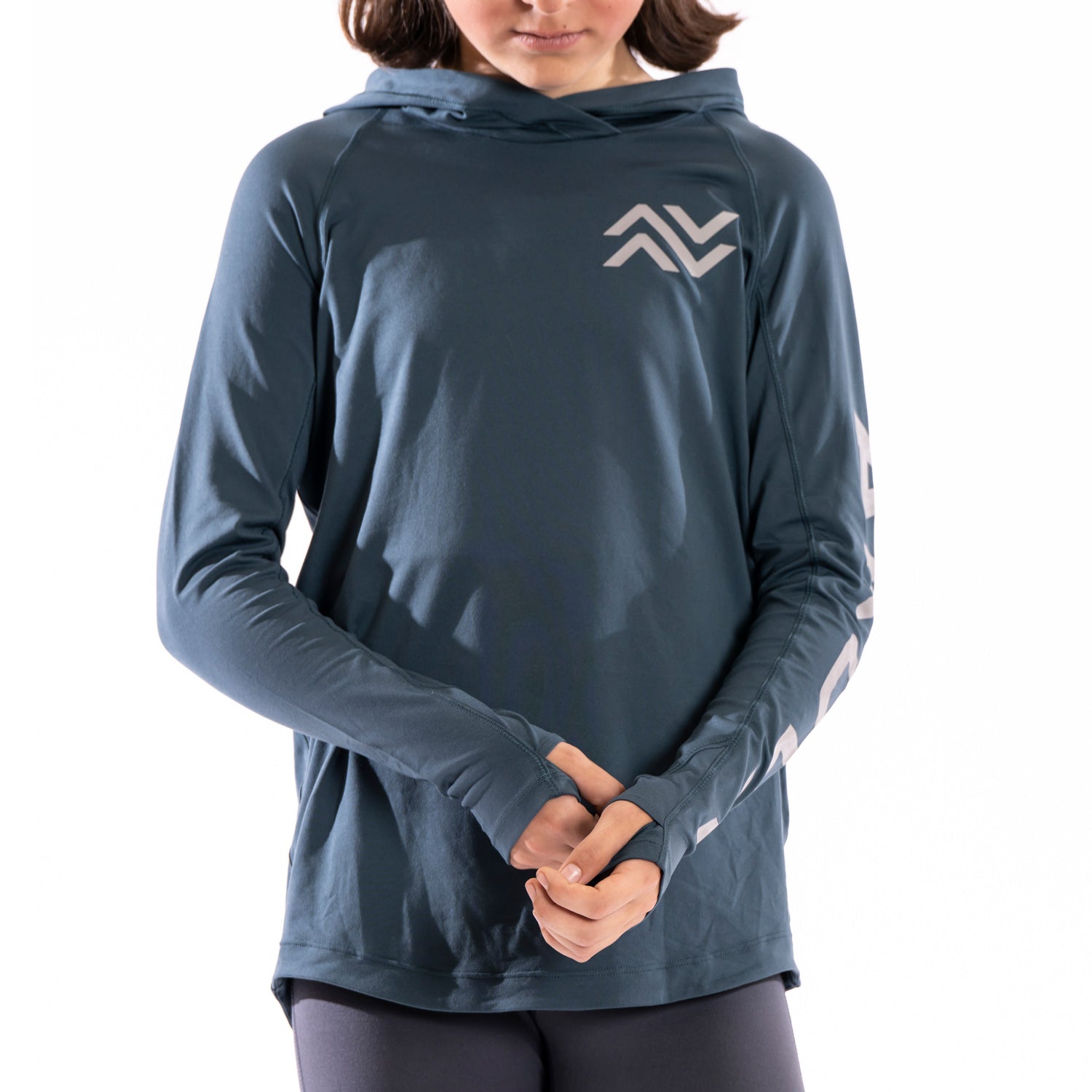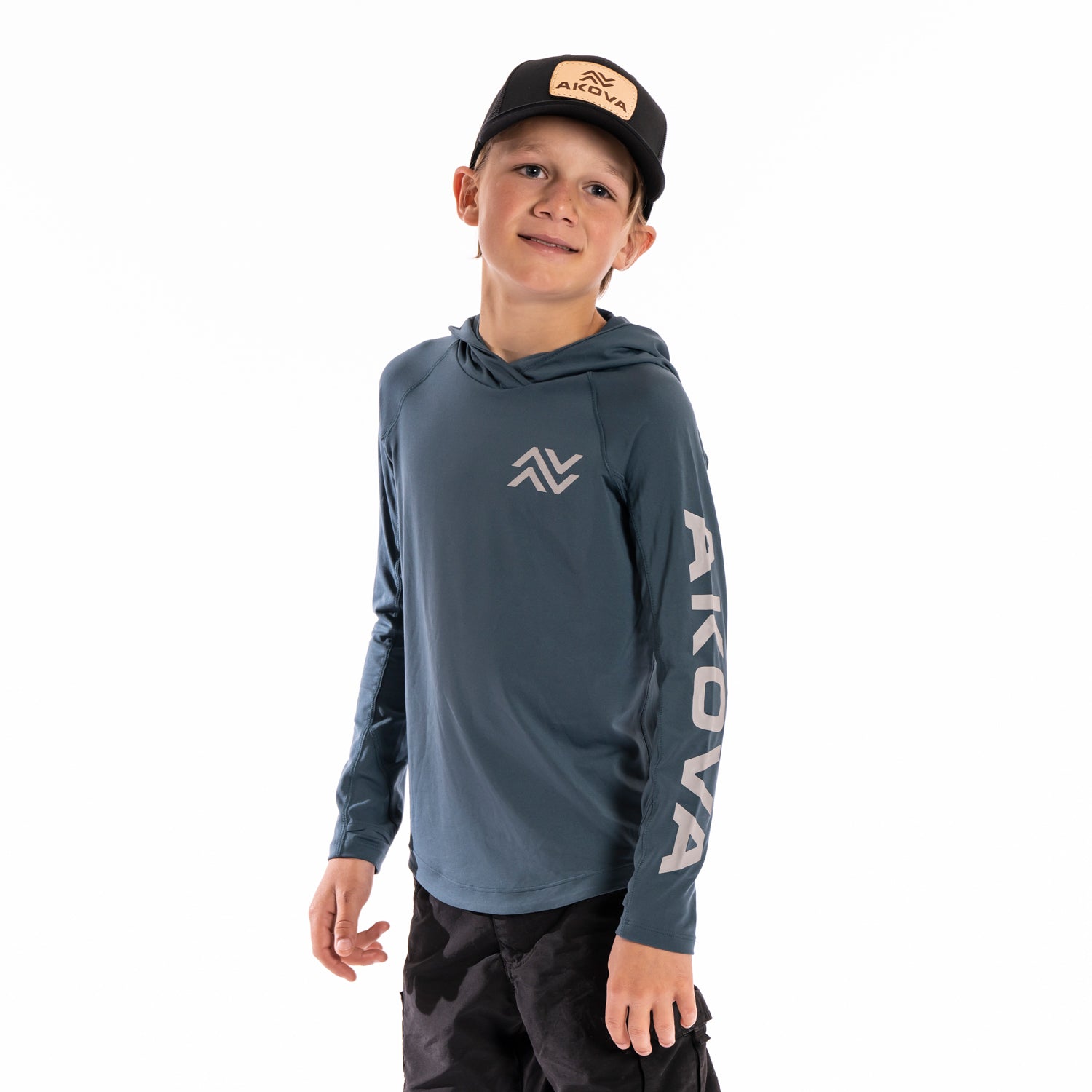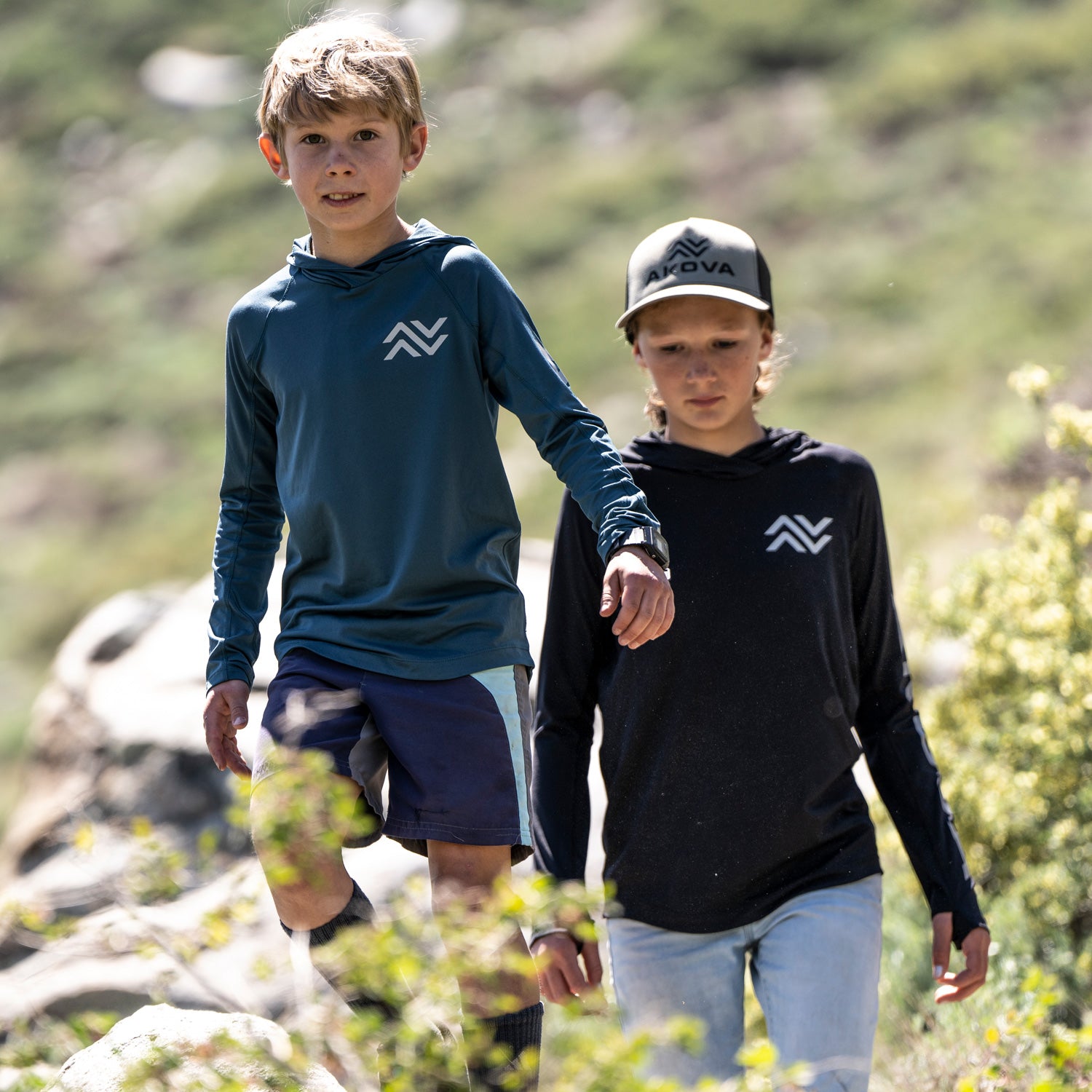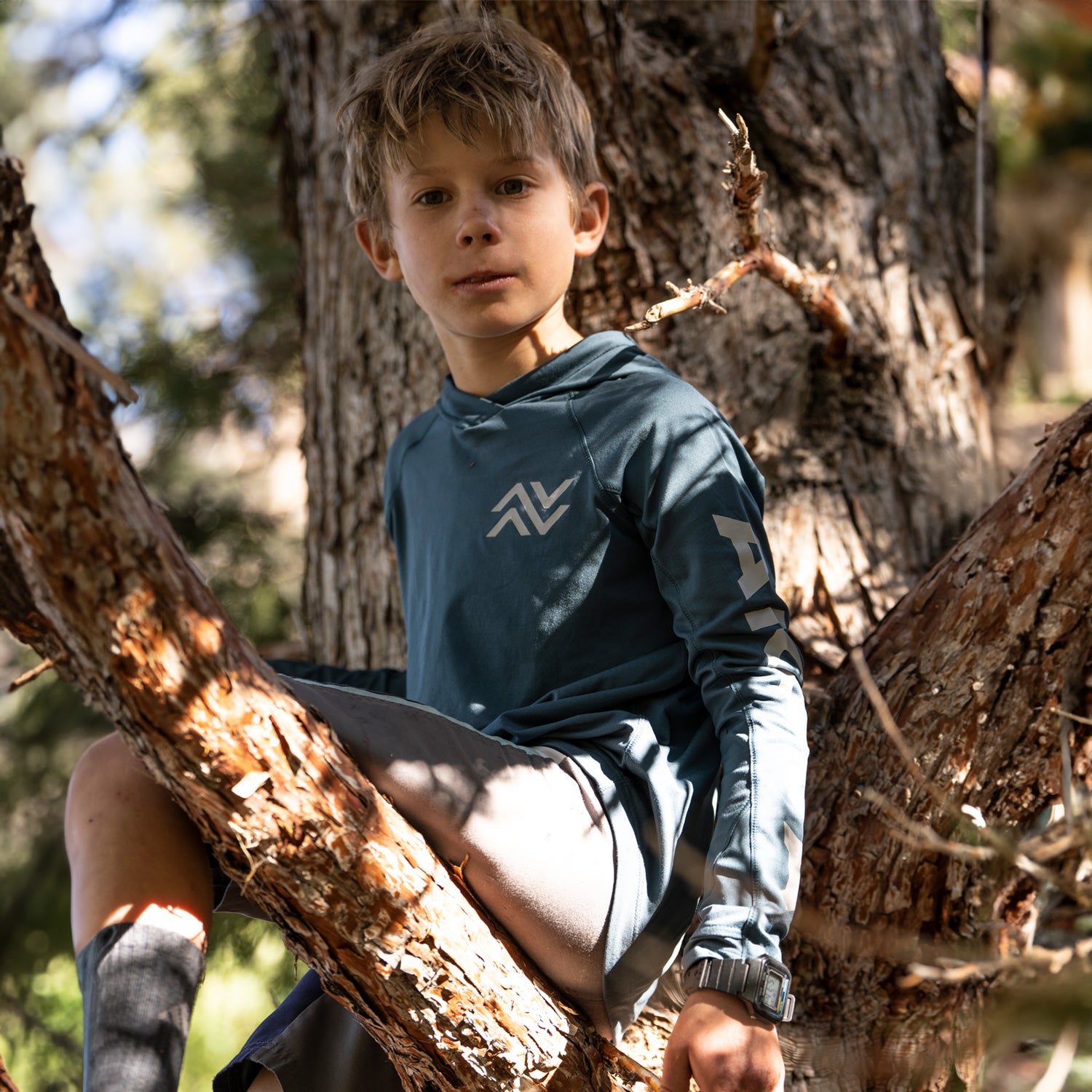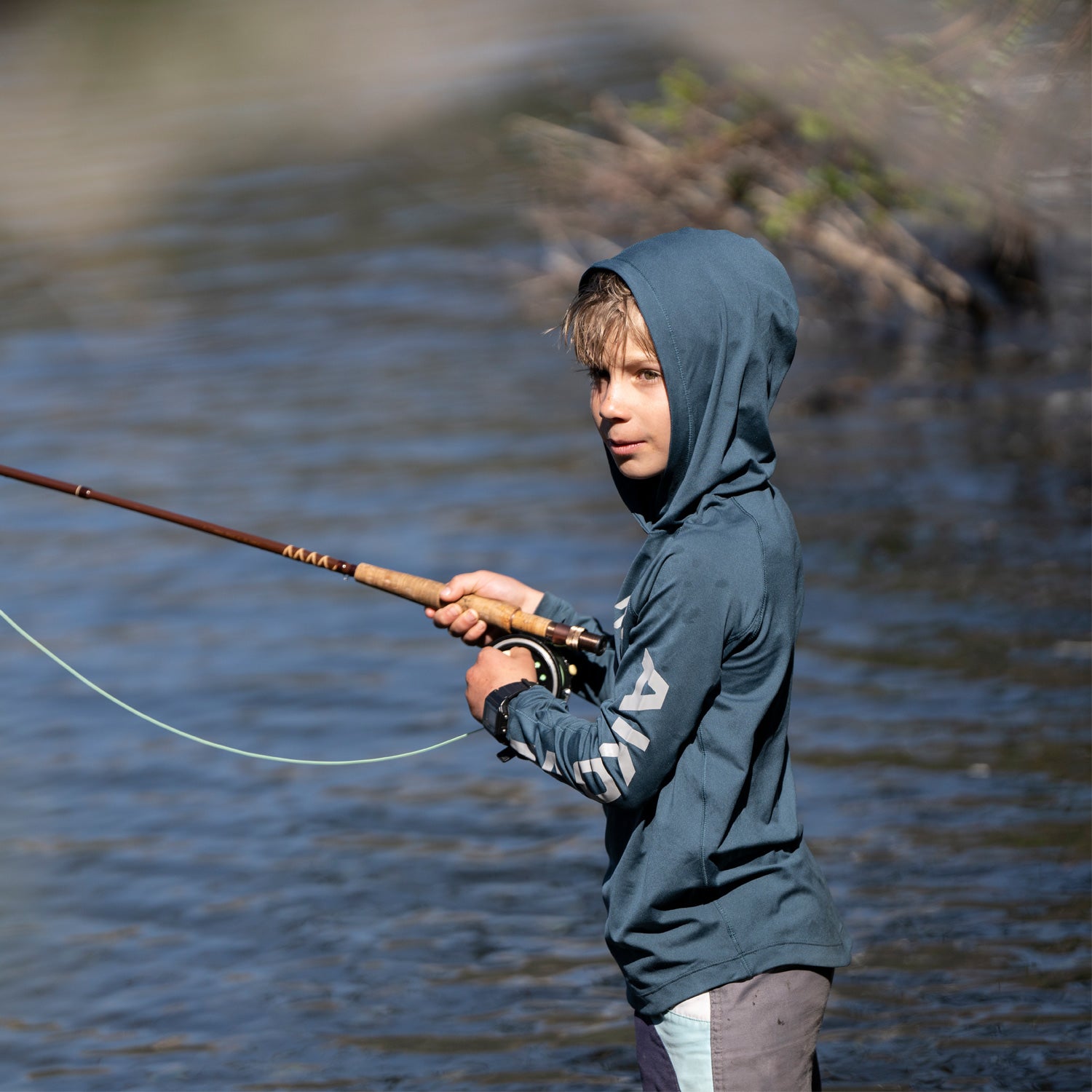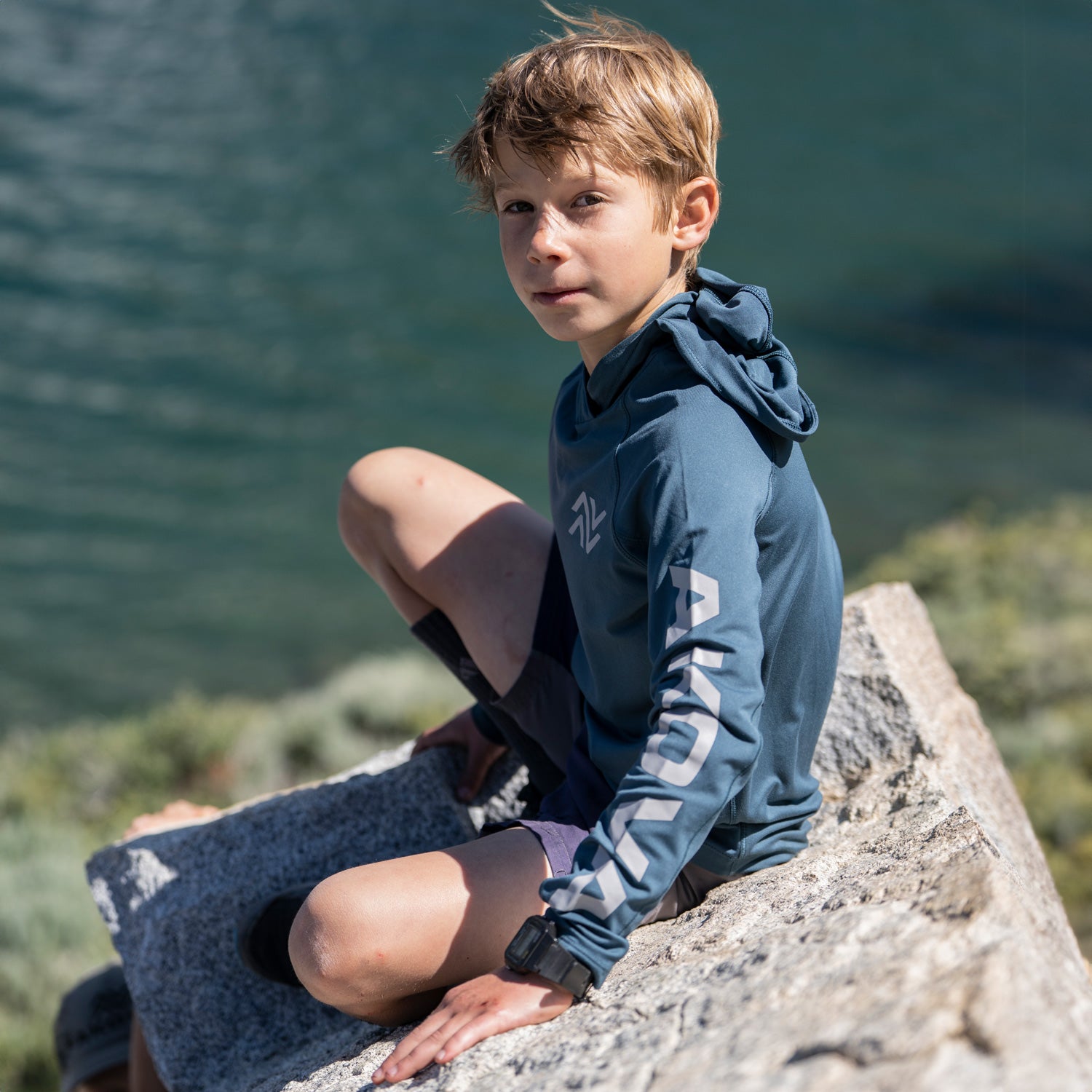 Kids' LS2 Hoodie | UPF 50+
For the most rugged hot weather adventures, next-to-skin winter layering, training in the gym or outdoors, and everyday wear. Cutting-edge graphene technology provides UPF 50+ sun protection and is thermo-regulating, moisture-wicking, fast-drying, ultralight, durable, and anti-microbial. This is no ordinary shirt.
No Retail Markup - (Would Be $70.00)
We wanted a series of shirts that fit our lifestyle. Something with all of the performance attributes we need, that could seamlessly transition from everyday wear to the gnarliest backcountry trip. Something that would have a place in our layering system across all 4 seasons. We found this graphene fabric and started testing it. It had all of the attributes we wanted for a next-to-skin fabric: buttery soft but highly durable, UPF 50+ sun protection, thermo-regulation, fast-drying, ultralight, and anti-microbial. Also, it did not have the shiny look that you usually get with a UPF 50+ material which was important to us for the everyday and gym wear aspect. After extensive testing, we decided to make a series of tops from this graphene material for Men, Women, and Kids. Whether you are trail running, mountain biking, training, camping, backpacking, fly fishing, skiing, snowboarding, or just hanging out by the water, the graphene shirts are made to handle whatever you can throw at them.
- UPF 50+ Sun Protection
- Thermo-Regulating
- Moisture-Wicking
- Fast-Drying
- Antimicrobial
- Thumb Holes
- 4-Way Stretch
- Hood
- Ultralight
- 46% graphene polyester / 46% polyester / 8% spandex
BETTER GEAR. BETTER VALUE
We have over 16 years of experience designing and manufacturing award-winning, expedition-grade outdoor gear and we started SHRED DOG to make higher performance gear for kids so that they can be comfortable on the mountain, all day long, no matter the weather. By selling directly to our customers and eliminating the middleman retail markup, we are able to use higher performance materials, include more technical features usually only found on adult gear, innovate with kid-centric designs and features, and deliver products at a lower price.
LIFETIME WARRANTY
We stand behind our product quality and warranty the craftsmanship of all of our products for the lifetime of the product within your family. 
HASSLE-FREE RETURNS / EXCHANGES
We want you to be 100% satisfied with your purchase. If you are not completely satisfied when you receive our products, you can exchange or return them to us at our cost. 
Active Shirts
Graphene Features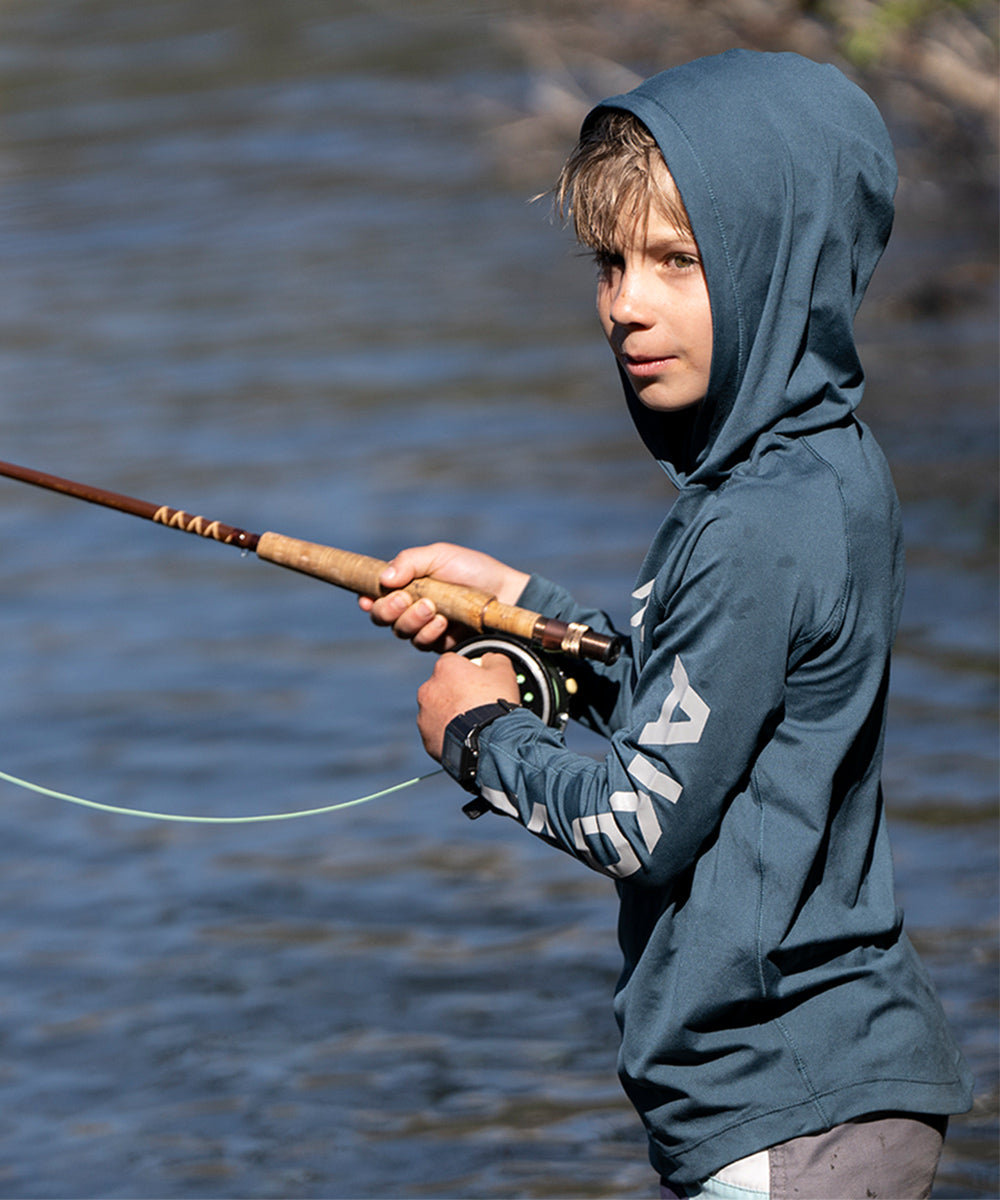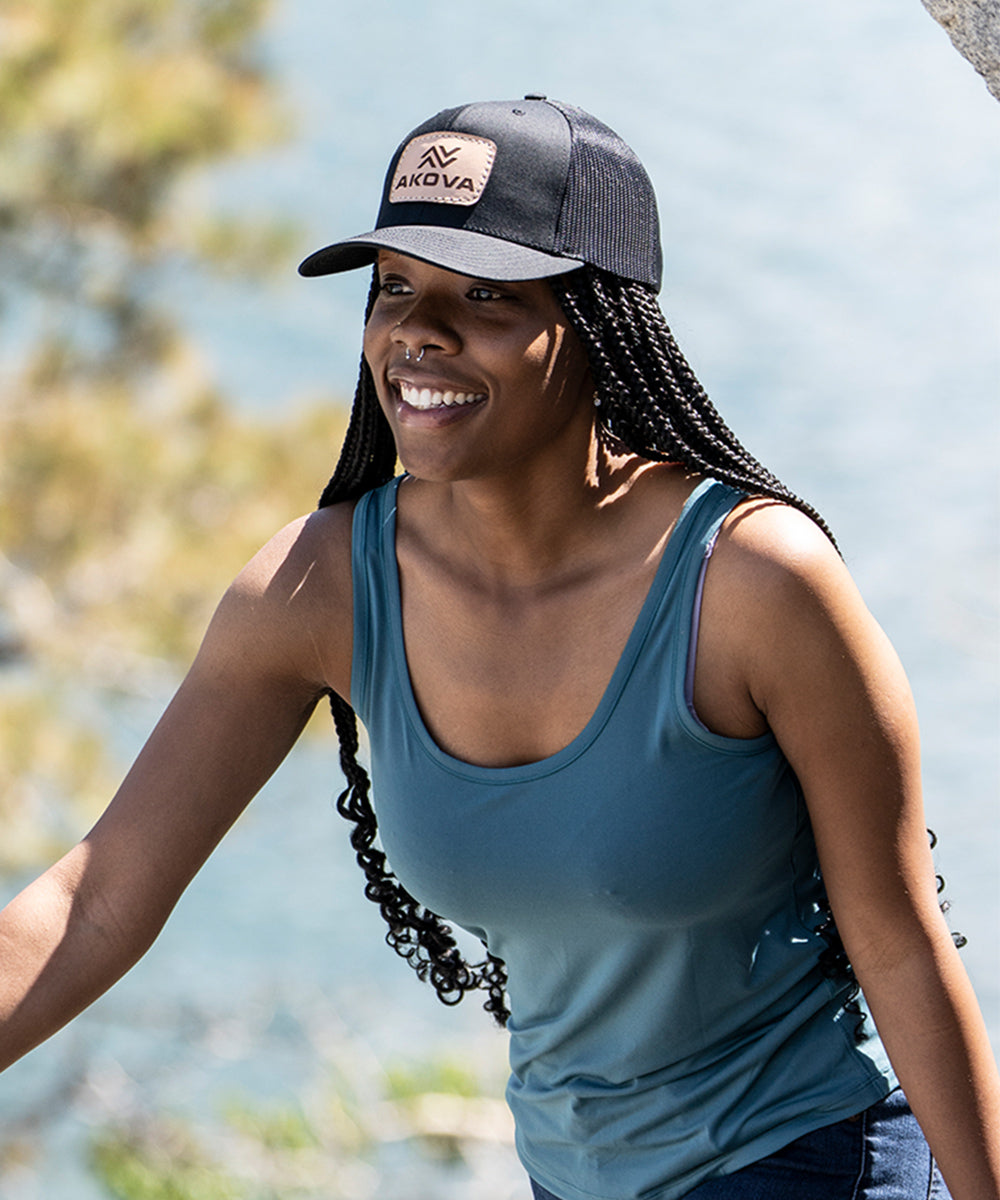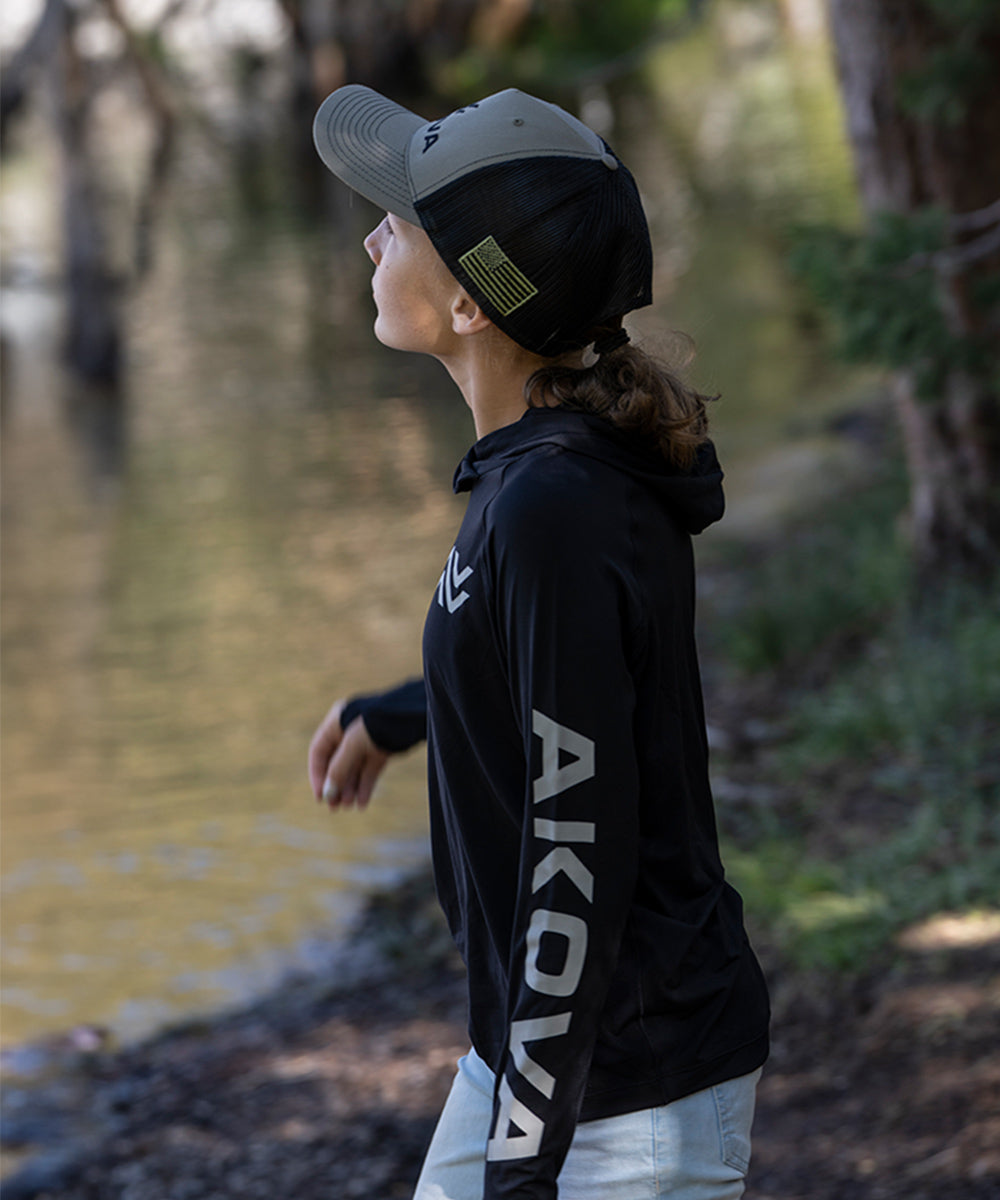 TESTED BY OLYMPIC CHAMPIONS
DAVID WISE
"I've worn various prototypes of the graphene shirts over the entire last season for everything from training to competition. They are extremely comfortable, fast drying, and durable."
versatility that saves you money
master your layers
Anyone who skis, snowboards, or spends time in the mountains knows that it is essential to have the right gear for the conditions, otherwise nobody is having fun. Our products have been proven in some of the harshest conditions. Our skin-to-shell layering system allows you to adjust your kit for whatever Mother Nature throws at you.

Learn the right combination of layers for any temperature and weather conditions.