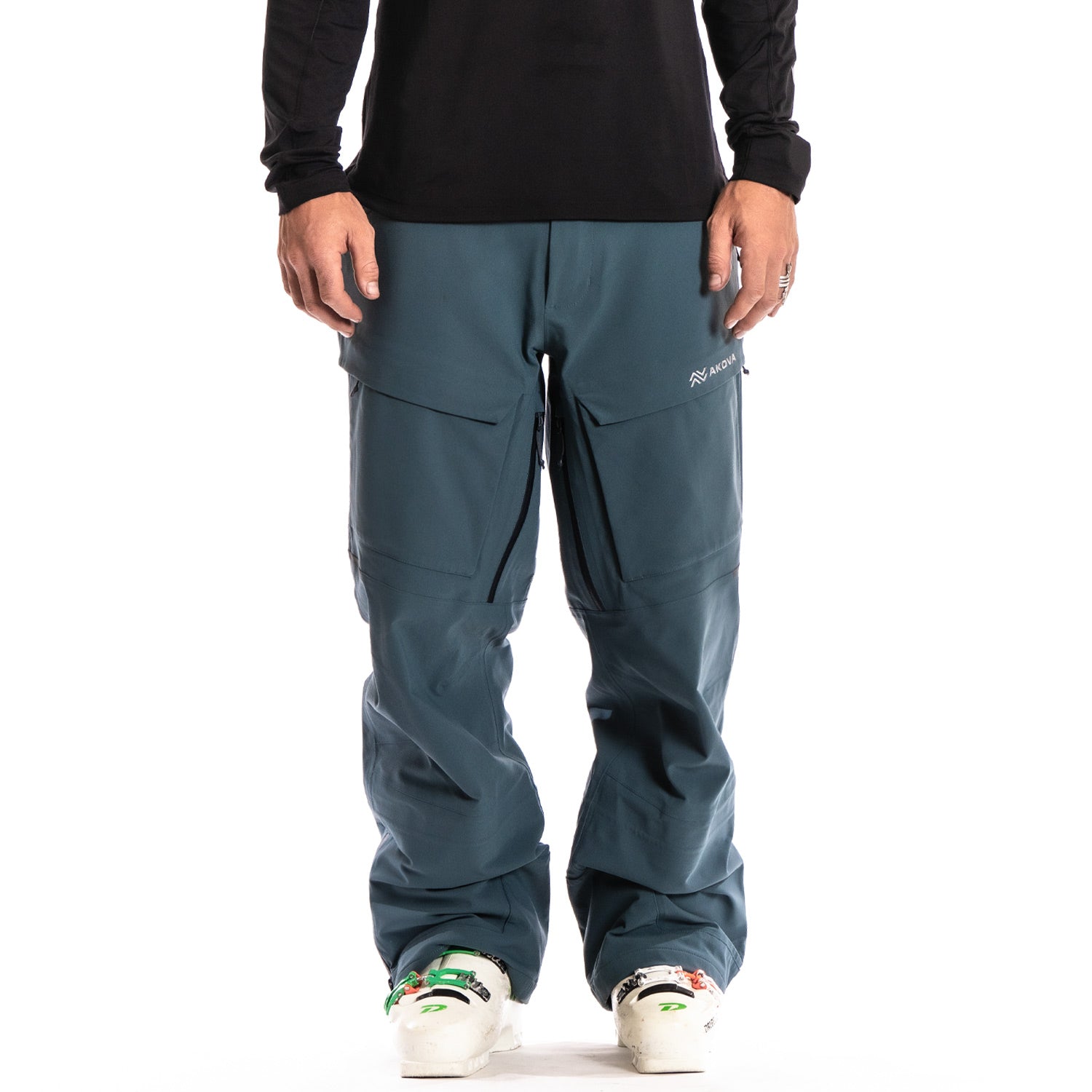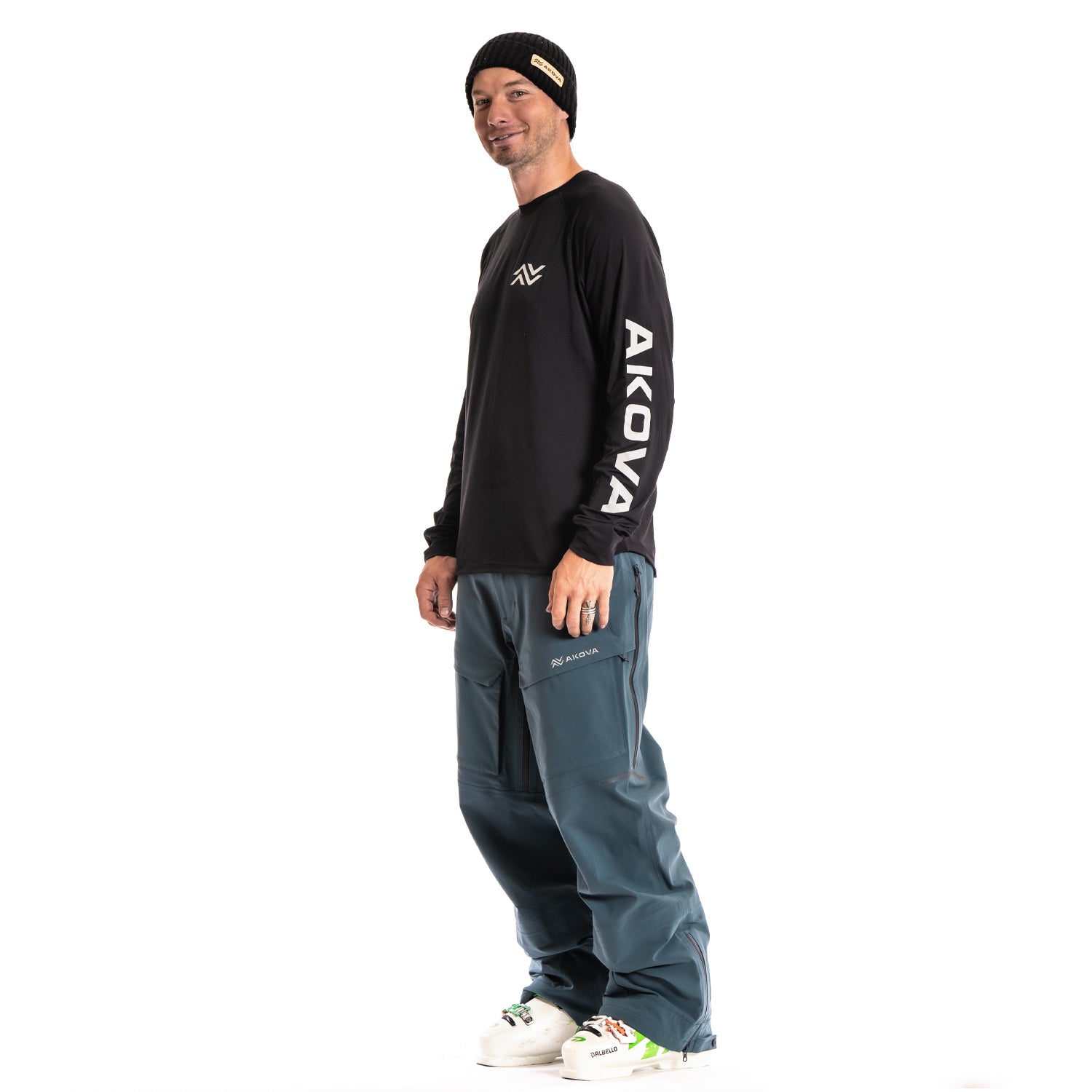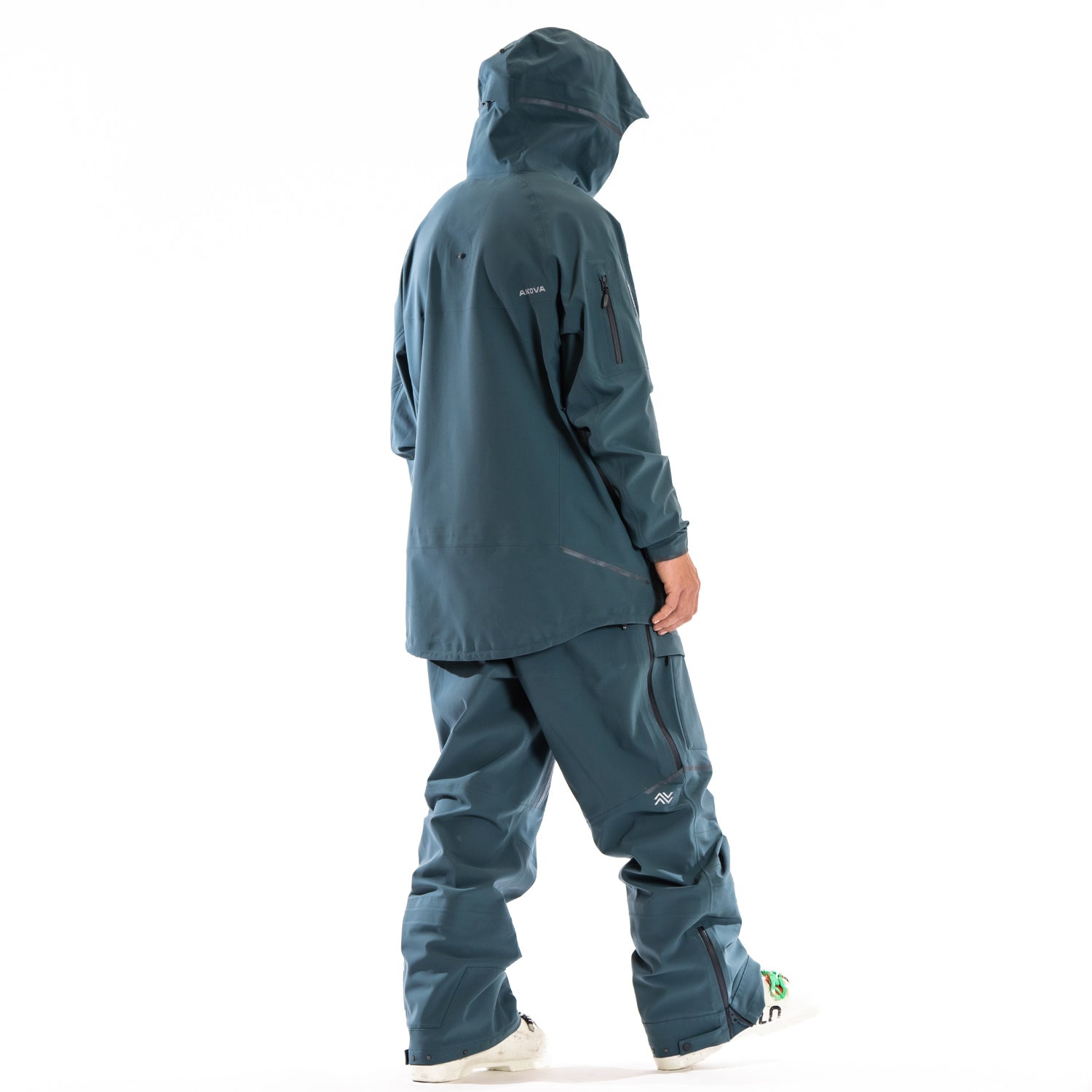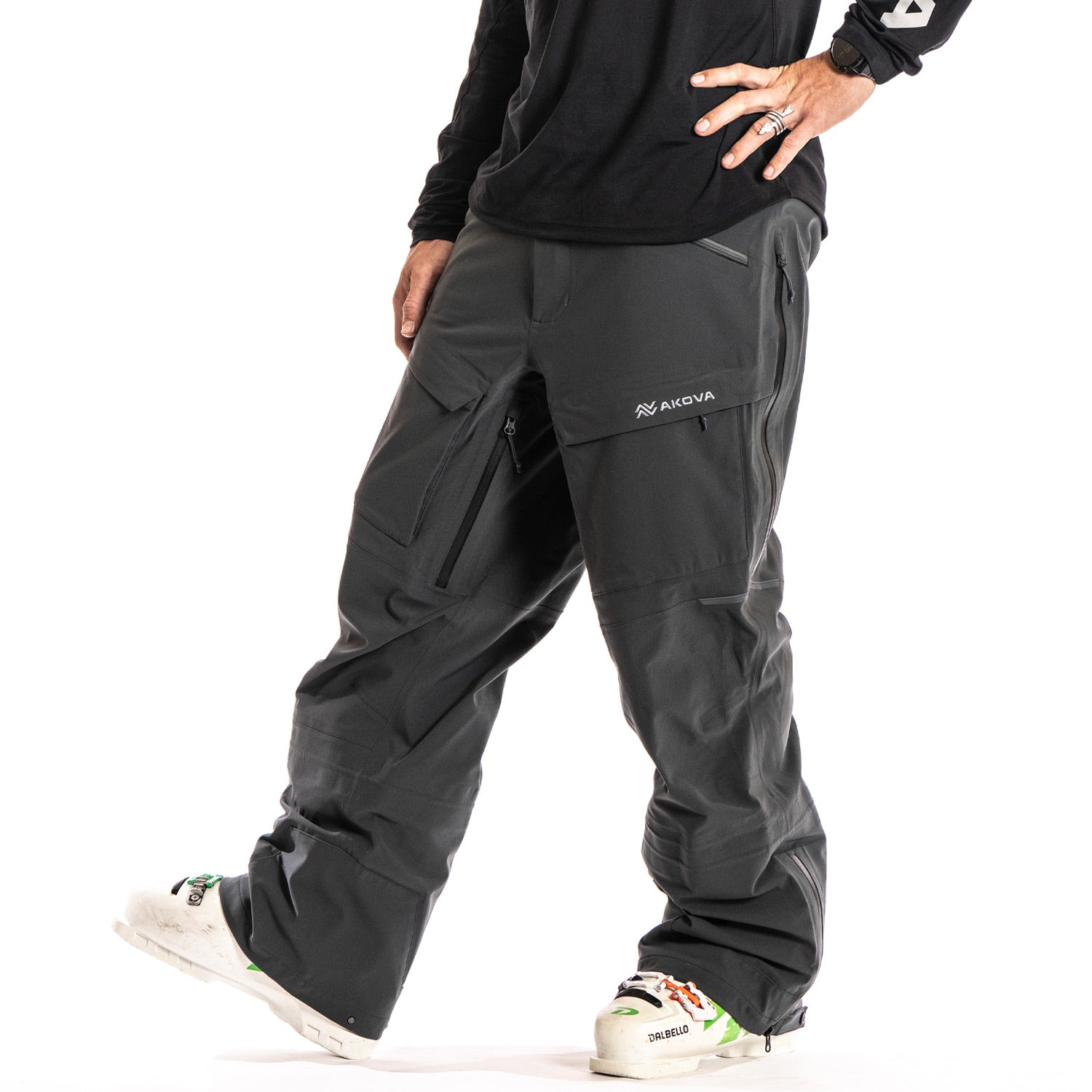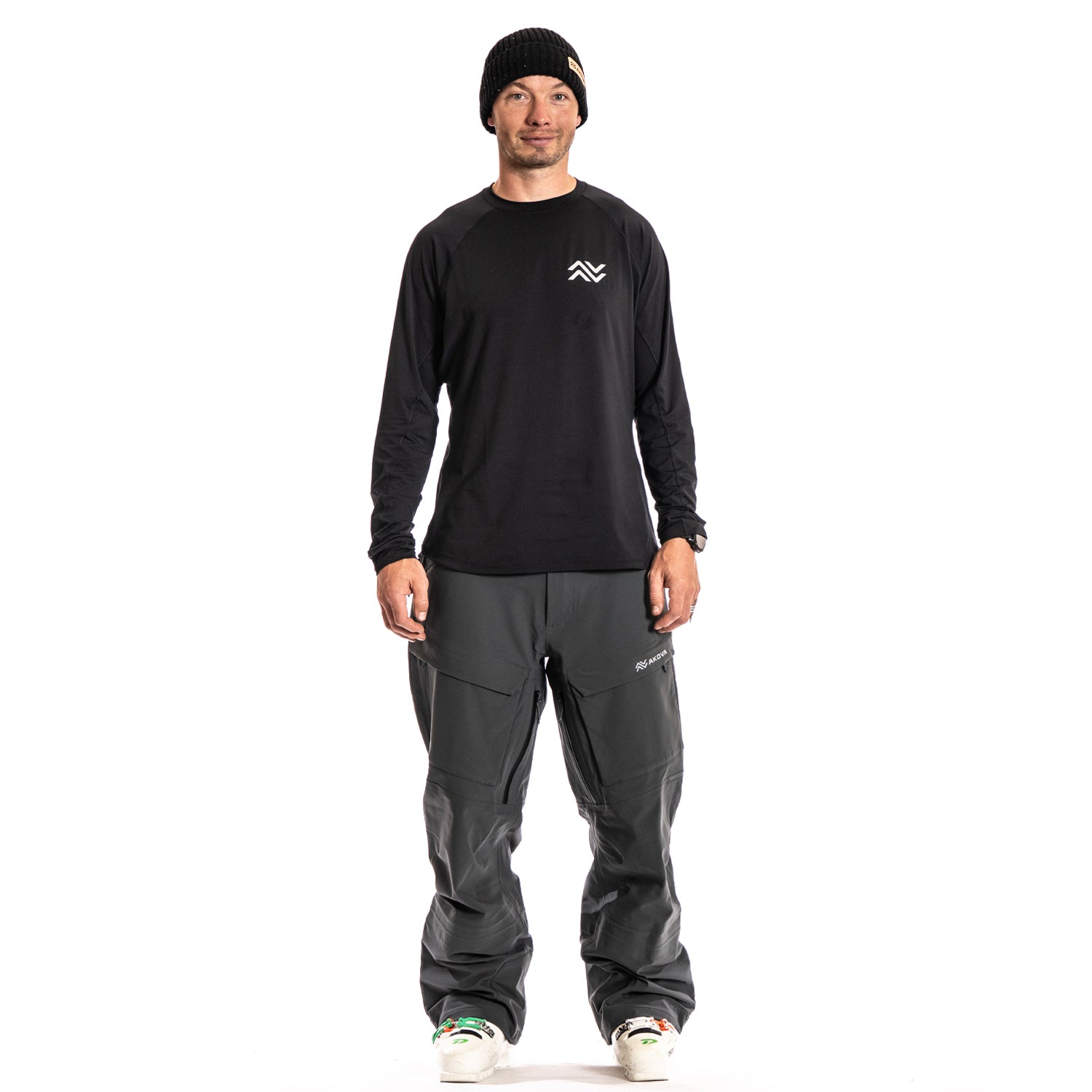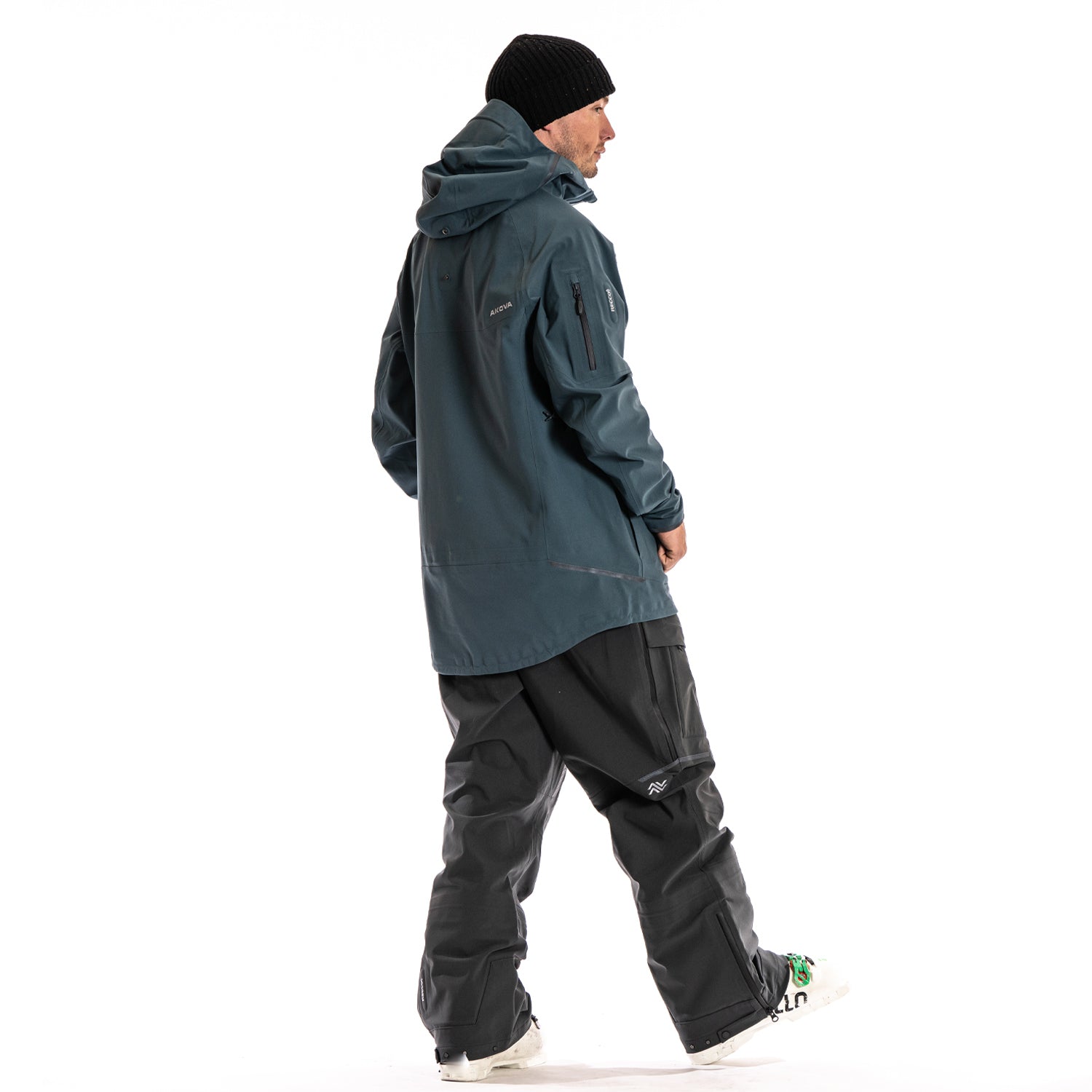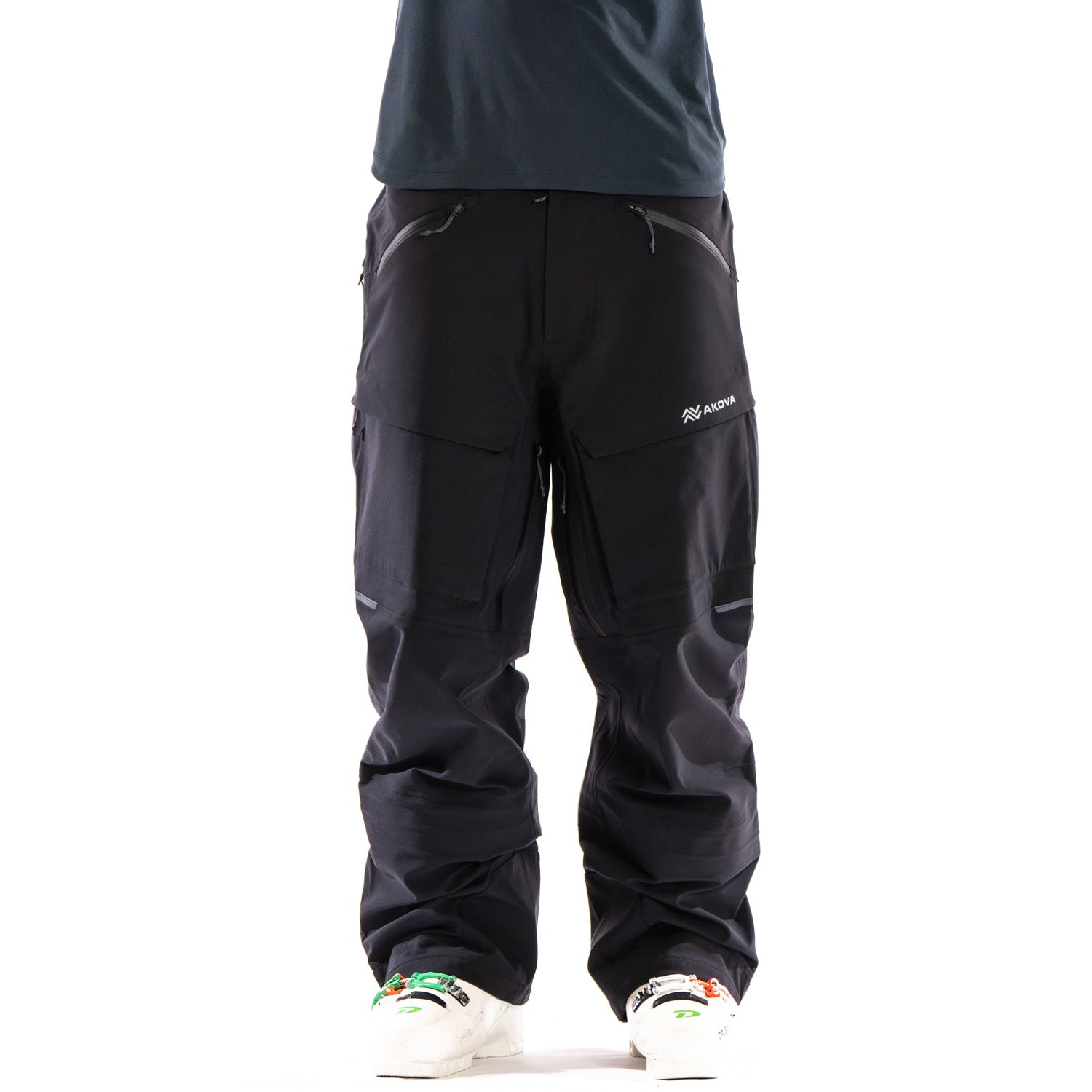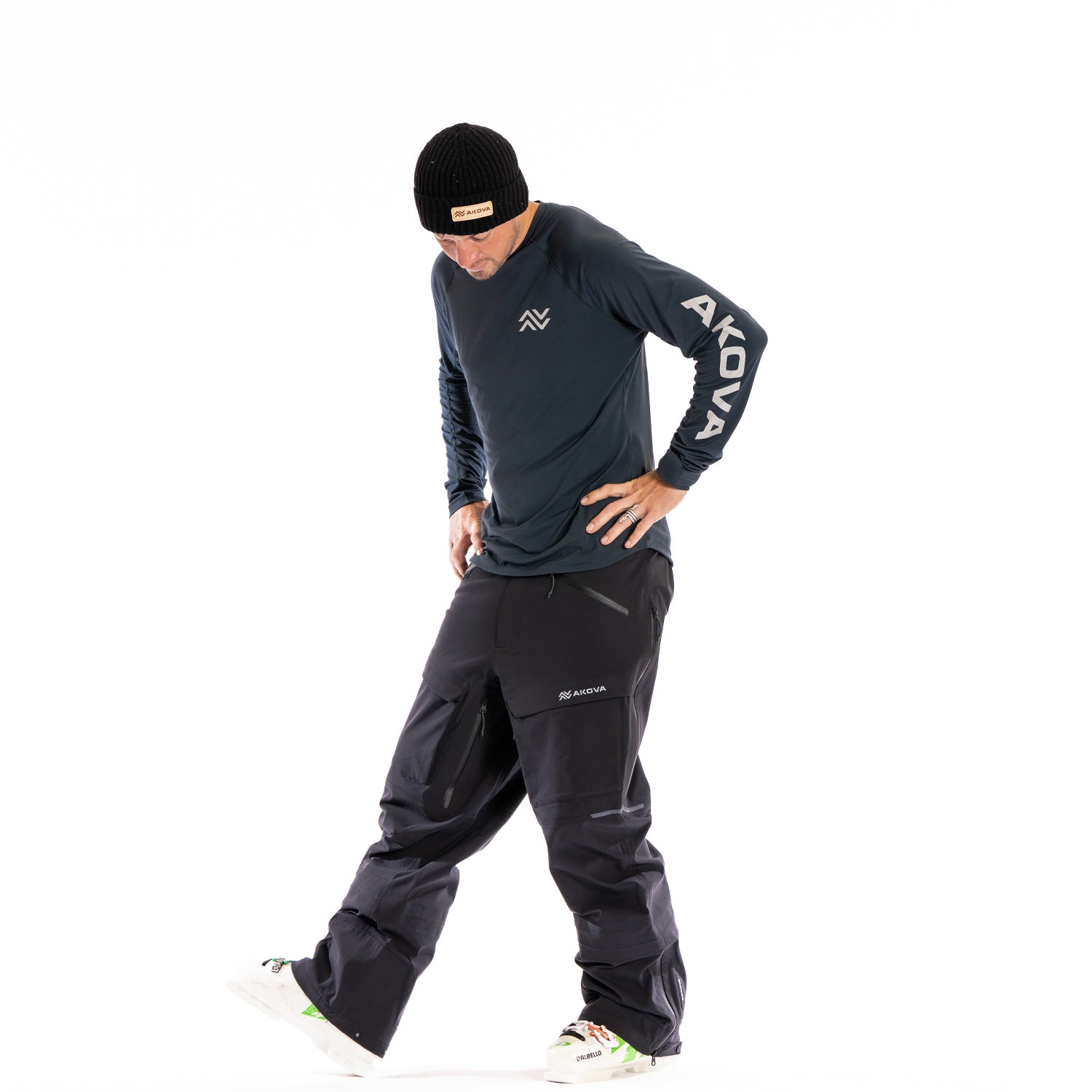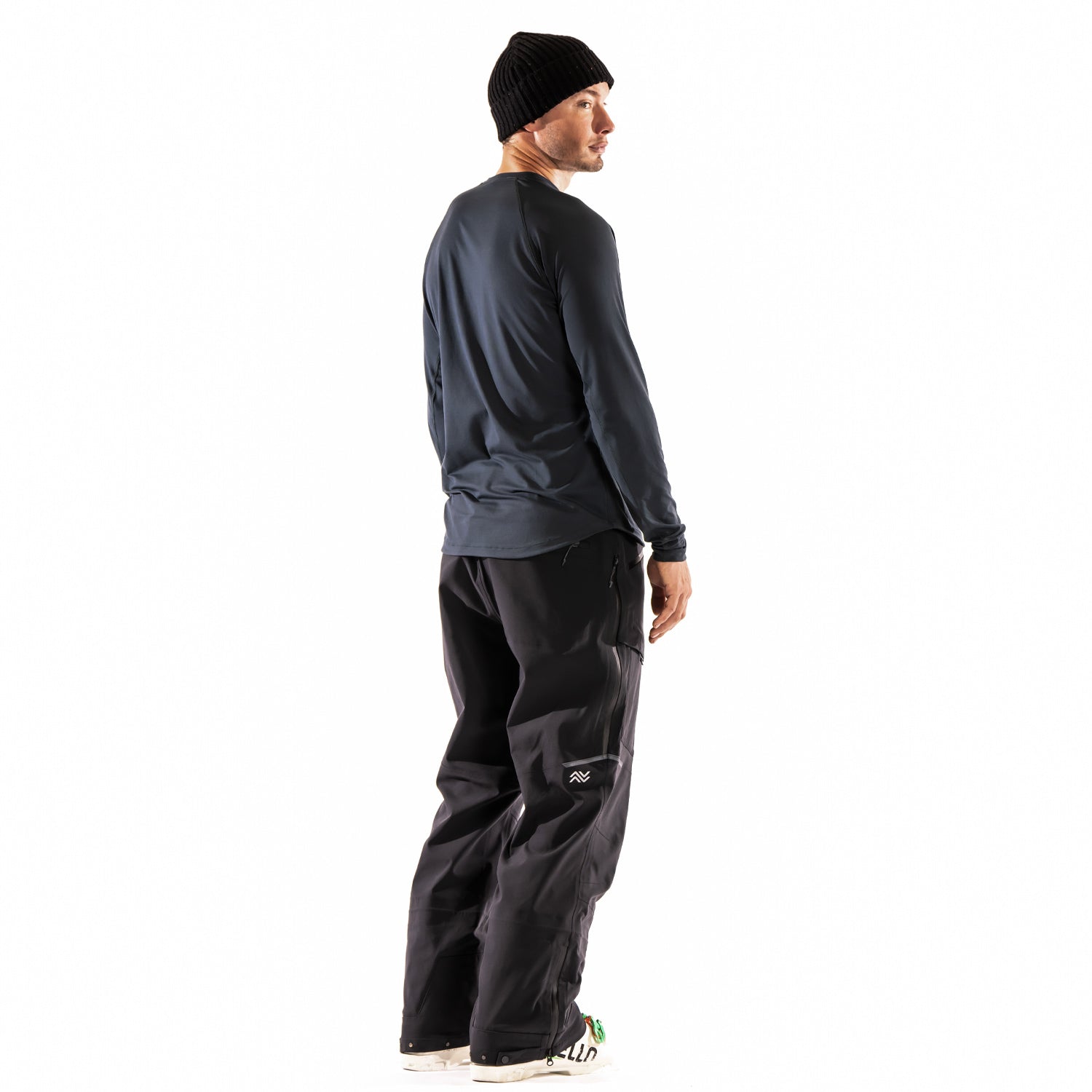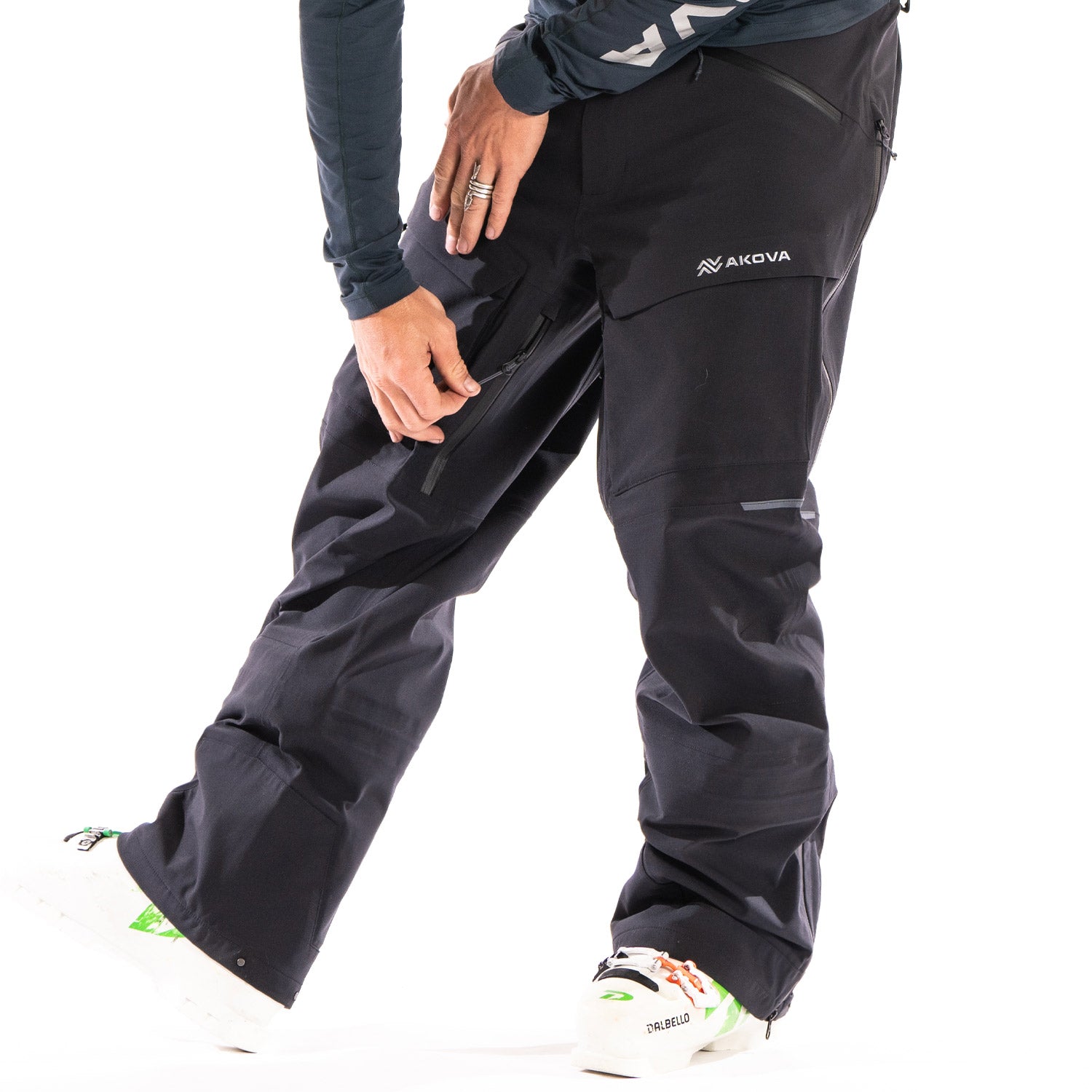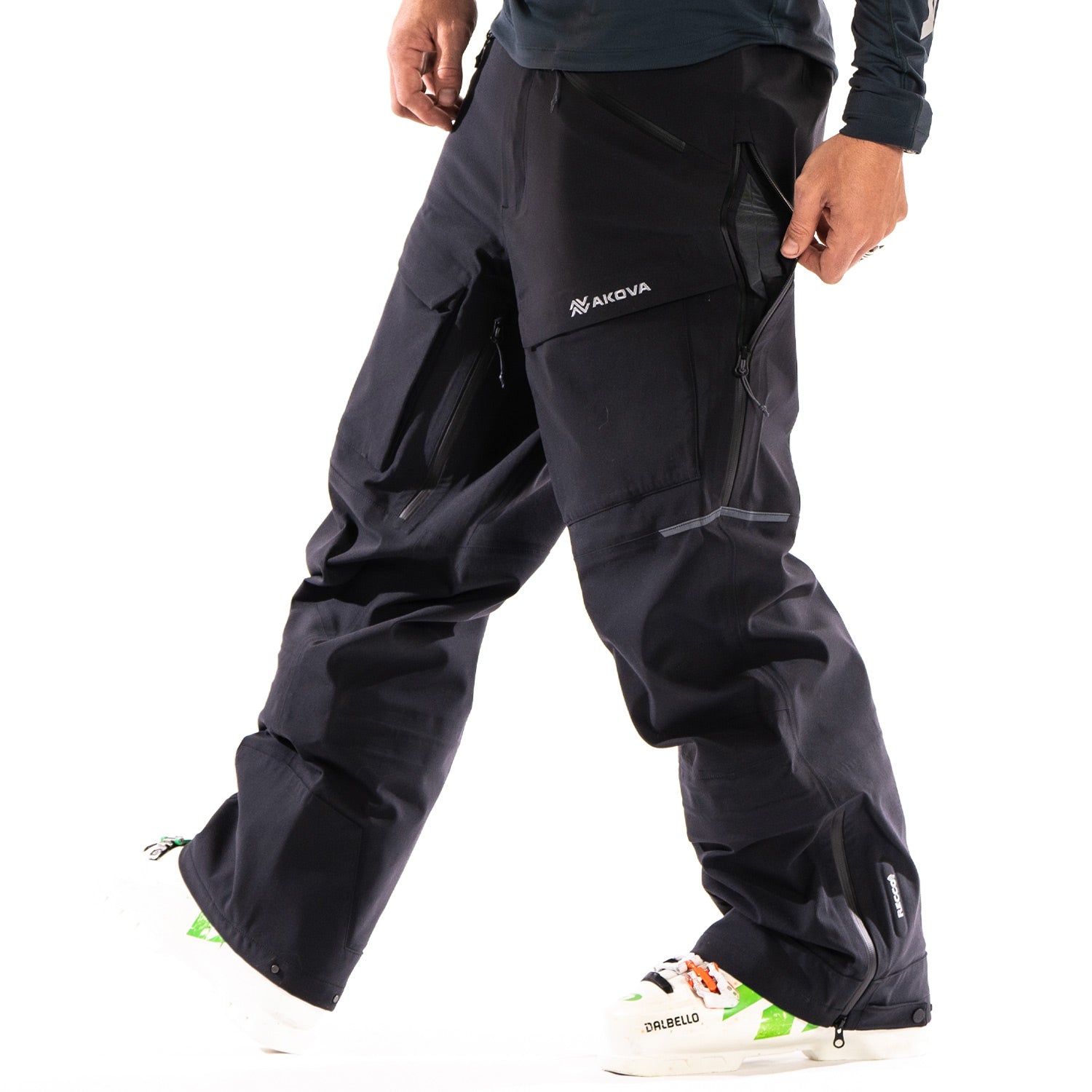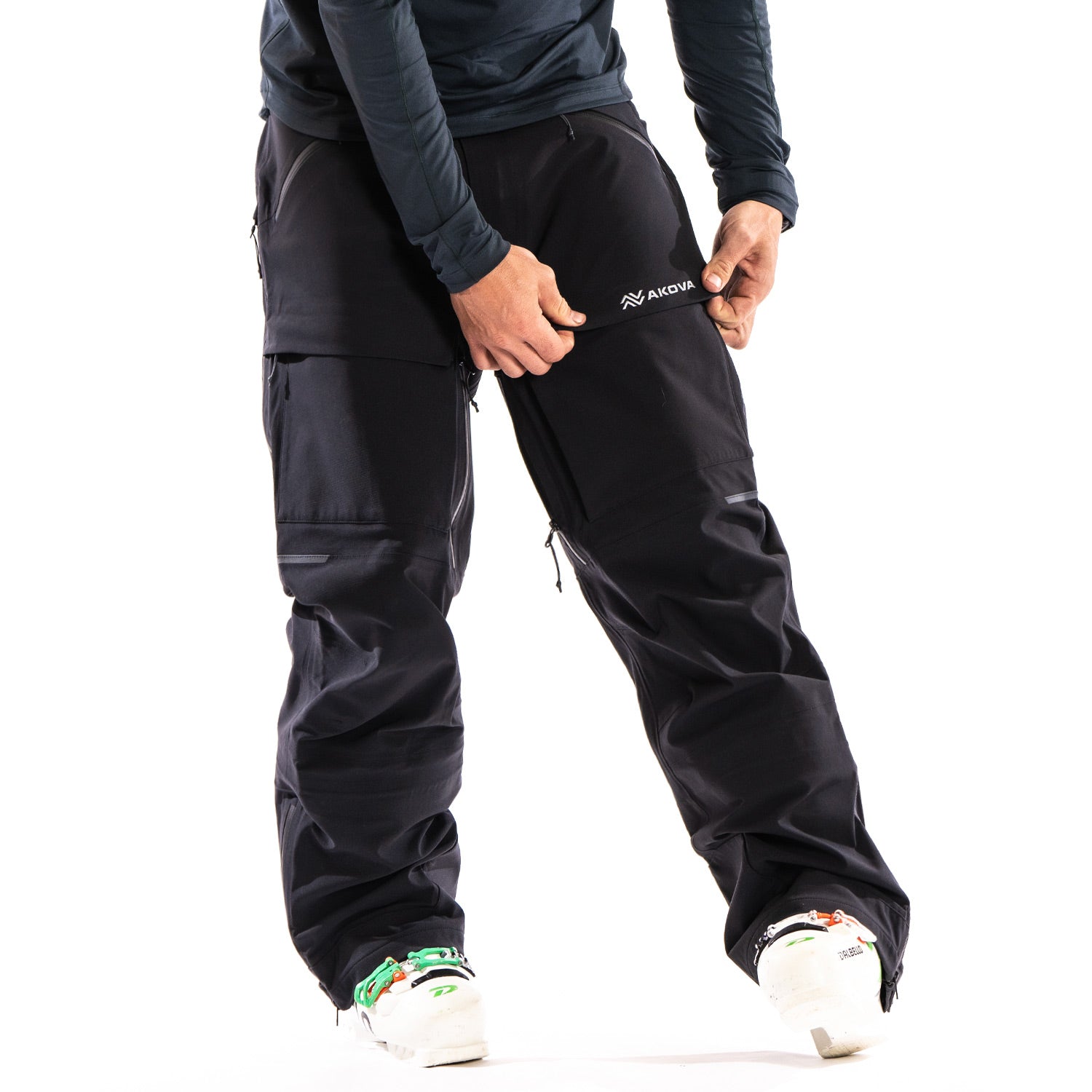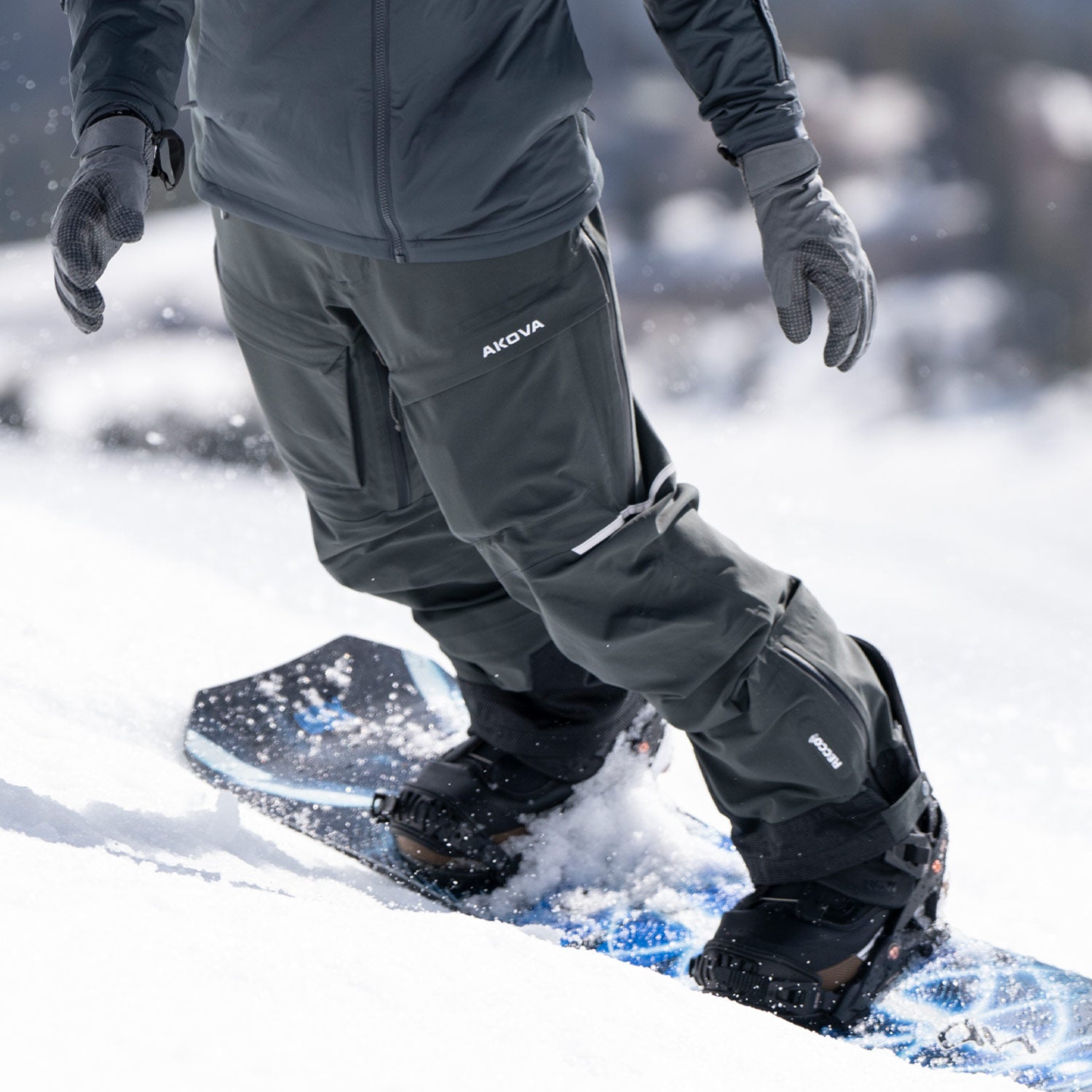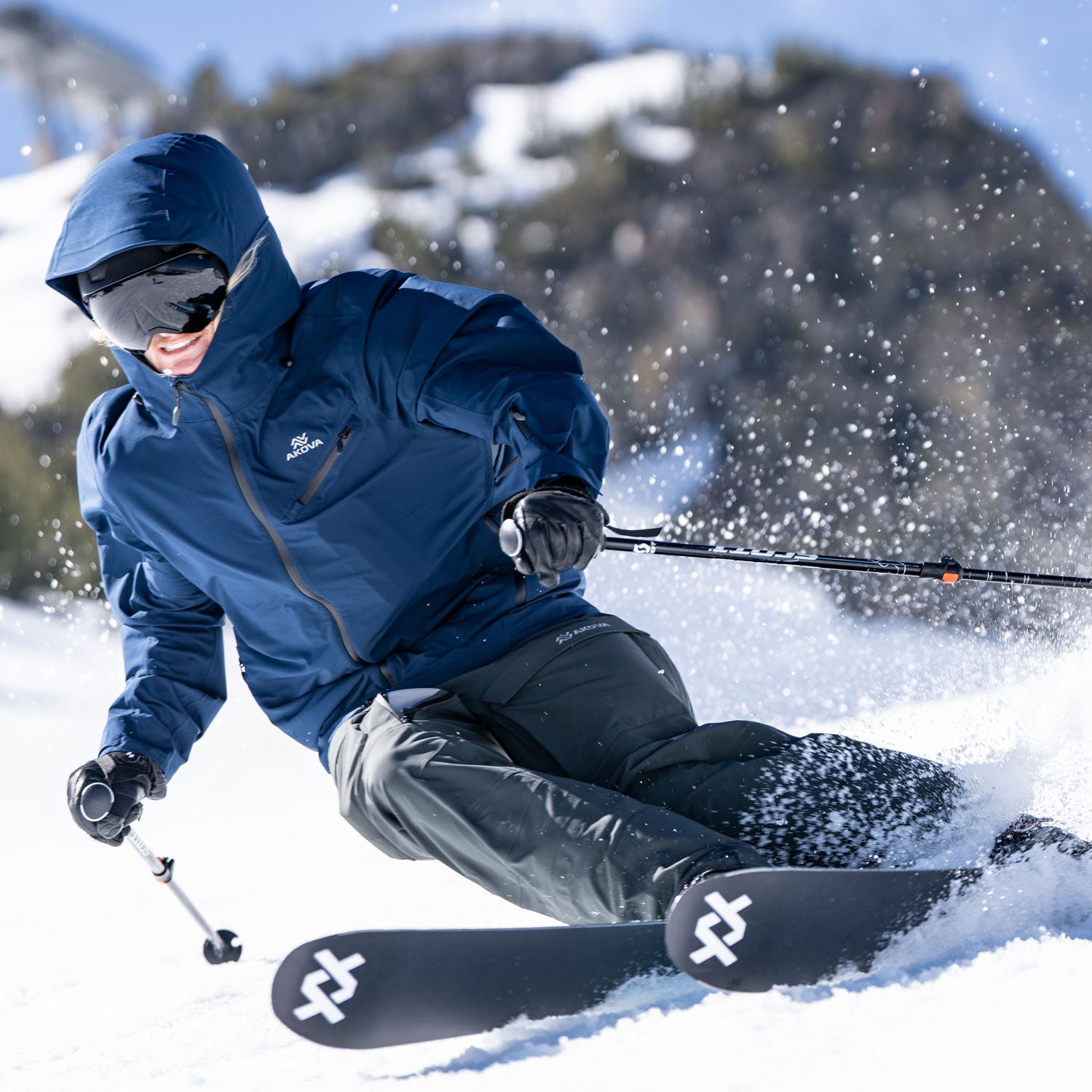 Men's Legacy Hardshell Pant
No Retail Markup (Would Be $650.00)
The Legacy Hardshell Pant provides unmatched stretch, durability, and versatility for seasons of peak performance. Thoughtfully designed features are the result of an entire career spent pushing the limits in the mountains. Crafted in partnership with Olympic Champion David Wise and fortified with Torain® technology from Toray International Inc., this cutting-edge pant redefines outdoor performance. Meticulously tested by both our team and David Wise himself, it meets the highest standards of excellence. We pushed the testing to extremes, rain, sleet, hail, snow. This pant guarantees enduring waterproof and breathable functionality. From tailored features to exceptional comfort, experience top-tier performance season after season. Elevate your winter wardrobe with the Legacy Pant – where ruggedness meets refinement.
• 4-way stretch, lightweight, ultra-durable Toray® fabrics
• 3-layer Torain® construction with hydrophobic, fully waterproof, highly breathable membrane
• Mesh lined inner and outer thigh vents
• 3 button cuff adjustments
• Top of thigh cargo pockets with inner stretch mesh media pocket
• Velcro waist adjustment
• Sturdy belt loops
• Articulated knees
• Secure fly button
• Reflective tape accents
• Boot hem gusset zipper
• Ultralight boot gaiter with silicone grip
• Reinforced instep and hem
• Recco® equipped rescue technology
• YKK Aquaguard zippers
• TORAY® 100% Stretch Nylon 66 Ripstop Face Fabric
• TORAIN® 3-Layer Waterproof Construction & Hydrophobic Membrane
• TORAY® Hydrophobic Waterproof Seam Tape
• TORAY® Stunner Stretch Nylon Fabric
• TORAY® Durable Water Repellency (DWR) Treatment
• YKK Aquaguard Zippers
• RECCO® Advanced Rescue Technology
• DURAFLEX® Hardware
• BEMIS® Overlay Film
• E.TEXTINT High Reflective Overlay Tape
• FUJIX® Resilon Nylon Stretch Thread

Outer - 100% Nylon
Liner - 100% Nylon
Vents - 82% Polyester / 12% Nylon
LIFETIME WARRANTY
We stand behind our product quality and warranty the craftsmanship of all of our products for the lifetime of the product within your family. 
HASSLE-FREE RETURNS / EXCHANGES
We want you to be 100% satisfied with your purchase. If you are not completely satisfied when you receive our products, you can exchange or return them to us at our cost. 
BETTER GEAR. BETTER VALUE
We have over 16 years of experience designing and manufacturing award-winning, expedition-grade outdoor gear and we started SHRED DOG to make higher performance gear for kids so that they can be comfortable on the mountain, all day long, no matter the weather. By selling directly to our customers and eliminating the middleman retail markup, we are able to use higher performance materials, include more technical features usually only found on adult gear, innovate with kid-centric designs and features, and deliver products at a lower price.
DAVID WISE SIGNATURE PRODUCT
TESTED TO EXTREMES
Our Promise to you
100% Comfort Guarantee™
Use your gear with the confidence of our 100% Comfort Guarantee™. If our products don't keep you comfortable then we failed our mission and we will make it right.
If you are not completely satisfied with the waterproofness, breathability, or overall performance, depending on the issue, we will repair, replace, or simply take back the gear and issue a refund*. All craftsmanship and any manufacturing defects are of course covered by our Lifetime Limited Warranty.
TORAIN® TECHNOLOGY BY TORAY INTERNATIONAL INC.
REDEFINING WINTER GEAR
Our journey began with a singular mission:
craft the ultimate winter gear
We set out to harness the finest fabrics and manufacturing facilities to create the pinnacle of winter sports gear without being constrained by price points set by retailers. Every design decision was solely made around "we only want the best." We were able to create this jacket at a reasonable cost to you by eliminating retailers and retail markups, passing those savings on to you. This is why you can only buy directly from us on our website and our products are not available at any 3rd party retailers or stores.
selecting the right partner
TORAY INTERNATIONAL INC.
Based out of Japan, Toray International Inc. has a vertically integrated structure that gives them a unique ability to design and produce custom textiles that solve specific real world issues. Torain® is a garment concept that brings together a unique combination of fabrics, membrane, seam tape, and sewing technology for elite performance in a wide range of conditions and exertion levels paired with unmatched durability and longevity. This technology enables us to craft waterproof, windproof, and breathable products with long-lasting superior performance.
gear that moves with you
Stretch, Finally!!!
Waterproof, breathable, durable, and with STRETCH: these four attributes rarely coexist in premium outerwear. Our Legacy gear is able to adjust to your movements, not the other way around. We used an innovative fabric and technology combination from Toray International Inc. that is able to achieve all four of these qualities in a 3 layer construction. In the world of skiing and riding, movement and flexibility are essential yet, without stretch, many other brands have to resort to boxy, bulky designs, forcing you to adjust to the gear instead of it adapting to you. Limited space inside restricts your movements or sizing up creates unwanted bulk. We challenge you to do your research and compare our products to others on the market. There are only a few other premium brands that incorporate some form and various performance levels of stretch fabrics from Toray International Inc. and many of their products are exorbitantly priced (some as high as $1,500) due to middleman retail markups and premium brand up-charges. AKOVA is different. We offer you full range of motion without the hefty price tags.
STRETCH, DURABILITY, LIGHTWEIGHT
3 LAYER BULLETPROOF CONSTRUCTION
Three meticulously crafted layers work together to provide unwavering waterproofing, windproofing, breathability, durability, and stretch for enduring performance. The outer fabric, both tough and lightweight, defends against tears and punctures, striking a balance between robustness and comfort. The groundbreaking 80x70 Denier Stretch Nylon 66 Primeflex by Toray International Inc. establishes a new industry standard, offering remarkable durability, stretch, and comfort. Beyond fabric, our proprietary sewing technology, specialized seam tapes, and custom backing material fortify construction, ensuring peak waterproofness and breathability, even in harsh conditions.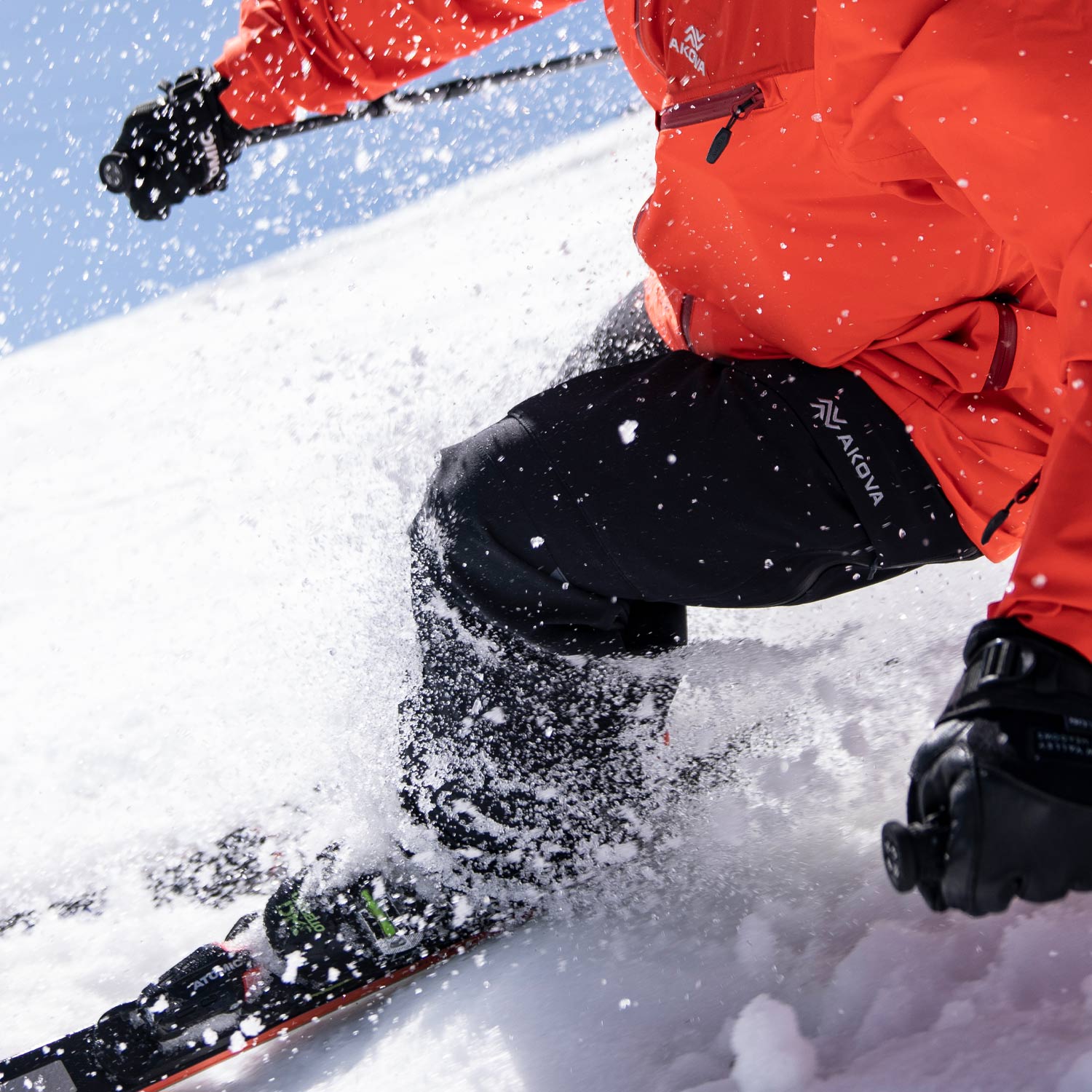 SUSTAINABILITY THROUGH DURABILITY - KEEP YOUR GEAR OUT OF THE LANDFILL
engineered to last longer
With Torain® our products are meticulously crafted to defy hydrolysis and last longer than conventional outdoor gear. Hydrolysis is the chemical breakdown that happens when water, whether from sweat, rain, or atmospheric moisture, interacts with a compound. Unlike traditional waterproof gear that employs resin materials vulnerable to hydrolysis, our designs ensure lasting durability. When hydrolysis takes hold the surface of the membrane either peels off or becomes sticky. At this point the waterproofness and breathability are compromised. Our hydrolysis-resistant solutions keep your gear intact and on the mountain longer.
Gear that endures, like our Legacy collection, is a sustainable choice by eliminating the need for frequent replacements due to compromised waterproofing, breathability, or overall product durability. Constantly producing more products with short life spans creates excess waste. Anything that can be recycled from non-durable products does still have an environmental effect to make it usable again. Anything that cannot be recycled ends up in a land fill. Creating rugged, high performance, long lasting products is an eco-conscious approach, aligning with our commitment to environmental responsibility.
We envision a circular commerce system that eliminates waste and pollution, giving used clothing a second life. Enter AKOVA RENEWED™️, our gear renewal program. It empowers customers to trade in their used gear, receive a 30% discount off their next purchase, and shop for quality used apparel.
WATERPROOF, WINDPROOF, BREATHABLE, DURABLE, STRETCH
go out no matter the weather
a longevity test that made sense to us
the "jungle test"
Lab tests don't always mimic real-world conditions, but Toray's "Jungle Test" intrigued us. Torain®'s tech, unique in the market, is engineered to resist hydrolysis.
To verify Torain®'s long lasting durability, a test was set up to accelerate hydrolysis degradation in a high-heat (158°F), high-humidity (95% RH) "Jungle Test" – equivalent to one year of wear per week, totaling 10 weeks. Standard outdoor gear began to succumb to hydrolysis around the 1.5 year mark, and were totally delaminated by the end of the test. Torain®, however, defied hydrolysis throughout this test, maintaining peak performance.
This extended lifespan is eco-friendly. The environmental toll of continually producing gear that begins to degrade after 1.5 years is huge. Not to mention the discarded, no longer functional gear that is filling landfills. It's wallet-friendly for you too.
beyond the lab - understanding waterproof & breathability ratings
TESTED IN THE REAL WORLD
We traveled the world with Torain® prototypes, subjecting them to all conditions imaginable, including David's rigorous training and competitions. We pushed the limits, testing the durability and the membrane. Torain® consistently delivered outstanding performance. Surprisingly, many fabrics we have tested with high lab ratings fell short in real mountain conditions. Lab tests aren't the whole story, and we've learned there's more to waterproof & breathable performance than ratings created in a sterile, controlled lab.
PURPOSE DRIVEN DESIGN
FOR THOSE PUSHING BOUNDARIES
inner & outer thigh vents
always the right temperature
Whether scaling lofty peaks or enjoying balmy spring weather, our design includes thigh vents, both inside and out, for efficient heat dissipation. These vents are equipped with micro stretch mesh linings that retain their form when open, while also acting as a barrier against snow infiltration during unexpected tumbles.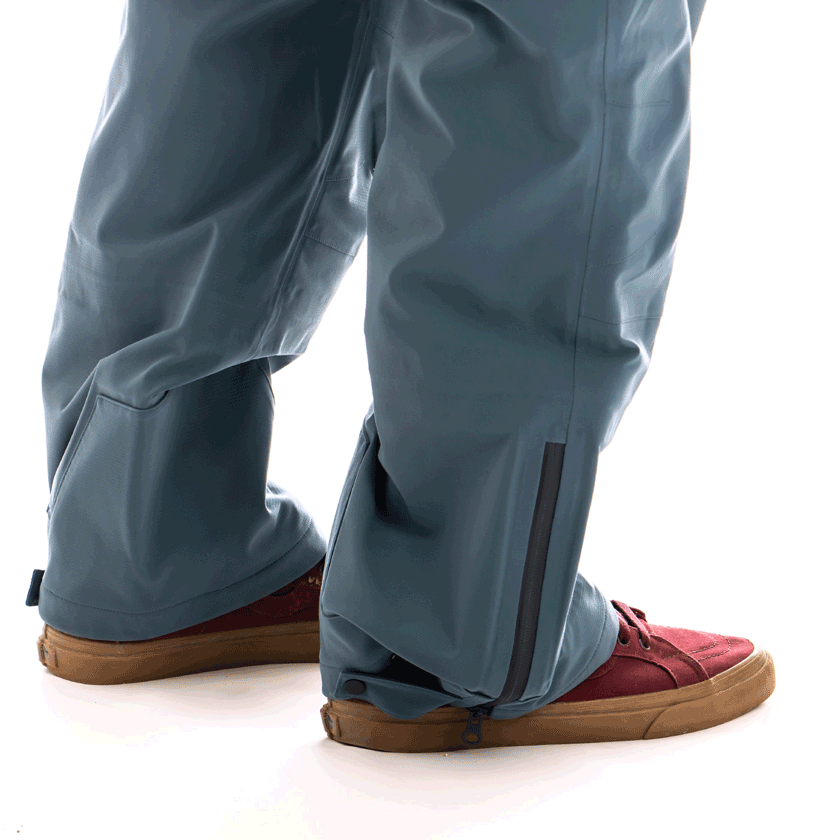 snap adjustable bottom hem
custom fit from boots to sneakers
Pants that drag or get caught in bindings tend to deteriorate quickly. That's why we've incorporated maximum adjustability into the bottom hem of these pants, allowing them to accommodate ski boots, snowboard boots, après-winter boots, or even sneakers for springtime in the village. The zipper gusset simplifies putting them on or taking them off, accommodating oversized boots as well. With the initial snap position as neutral, you have the option of securing a custom fit by using three additional snaps for added flexibility and comfort.
Thigh Cargo Pockets - More than meets the eye
Quick access
Our dual cargo pockets are positioned on the top of the thighs to offer superior accessibility and functionality compared to side cargo pockets. This location minimizes any swaying when your pockets are full, and the internal stretch mesh media pockets on both sides keep smaller items securely in place.
Recognizing that skiing and snowboarding often involve impacts on the sides of the thighs, this design relocates your belongings away from these impact zones, ensuring better protection for both your items and yourself. Furthermore, the right-side pocket features a tether attachment point, ideal for securing a radio, phone, or beacon.
velcro waist adjustment
Customize your fit
Heavy Duty Belt Loops
Belt Ready
oversized & bar tacked for ease of use and durability
heavy duty button
easy access & ykk waterproof zipper
rear pocket
Keep Dry, Stay Comfortable
Snow Gaiter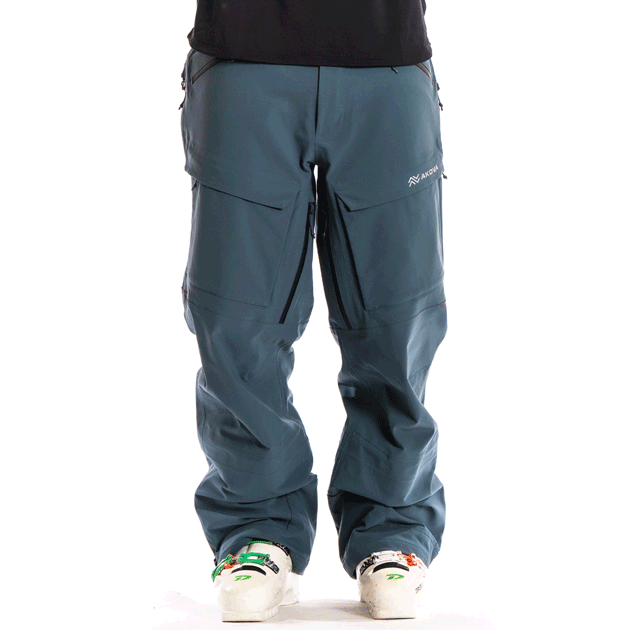 BUILD YOUR CUSTOM SYSTEM
WINTER LAYERING
We are working on, but have not yet completed the other layers for the lower body Men's layering system. In the mean time, here is what we recommend wearing underneath your hardshell pants.
Next-To-skin Baselayer: Thermoregulating next-to-skin comfort, effectively moves moisture away from the skin keeping you dry and comfortable
Midlayer - Fleece or Insulation: Add as needed, warm but extremely breathable
Outerwear - Legacy Hardshell Pant: Rugged and durable protection from the elements